"The power of family and faith."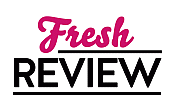 Reviewed by Jennifer Vido
Posted February 20, 2010

Fiction Inspirational | Women's Fiction Contemporary
Janie Doe is an eight year old whose life is less than ordinary. Living in a dysfunctional family in South Carolina, she does her best to cope with her unpleasant circumstances. With no father around, a mother coming apart at the seams, and a seventeen year old sister suffering from Down syndrome, her hopes and aspirations for living a normal life live quietly in her dreams.
When her mother Priscilla discovers that she is unexpectedly pregnant, she decides to take the family on a road trip in order to clear her mind. With no job or means in which to support her family, she packs up her daughters with her mother and father in tow and heads nowhere in particular in hopes of coming to terms with the unfortunate hand that she has been dealt.
As life sometimes does, she makes a full circle by heading back home to her childhood house. Upon her arrival, she reconnects with her brother Pastor Fritz which helps fill the familial void she's been carrying around for the better part of her life. Hoping to find Janie's dad Harlan so that they can once again become a family, she embarks on a journey to put her life back in order.
Within no time, Priscilla makes peace with her new set of circumstances. With a new job and a roof above her head, she finally feels as if she can provide a nurturing home for her girls. If only she could turn back the clock and do away with her unwanted pregnancy. Then, her life would be complete. Yet, would destroying an innocent unborn baby's life in order to better provide for the children nestled in her arms truly be unjust?
SAVING CICADAS is a powerful novel by the very talented Low country author Nicole Seitz who dares to ask the question about the validity of an unborn child's right to life. Through vivid and unforgettable characters, she reminds us all of the sheer beauty in the miracle of life. From start to finish, Seitz's story is truly a gem.
SUMMARY
A novel of unconditional love and the freedom of letting go. When single mother Priscilla Lynn Macy learns she's having another child unexpectedly, she packs the family into the car to escape. Eight-year-old Janie and Rainey Dae, her seventeen-year-old sister with special needs, embark on the last family vacation they'll ever take with Poppy and Grandma Mona in the back seat. The trip seems aimless until Janie realizes they are searching for the father who left them years ago. When they can't find him, they make their way to Forest Pines, SC. Priscilla hasn't been to her family home in many years and finds it a mixed blessing of hope, buried secrets, and family ghosts. Through eyes of innocence, Janie learns the hard realities of life and the difficult choices grownups make. And she must face disturbing truths about the people she loves in order to carry them in the moments that matter most.
---
What do you think about this review?
Comments
No comments posted.

Registered users may leave comments.
Log in or register now!