"A touching exploration of relationships between mothers & daughters over several generations."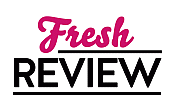 Reviewed by Viki Ferrell
Posted February 13, 2010

Saga | Inspirational Inspirational
As this story opens in Switzerland in 1901, Marta Schneider is suffering from an abusive father and a very submissive mother who will not stand up to her husband. Marta struggles with life until she is given the opportunity to go to housekeeping school for training. Her father says she will never be anything but a servant, but Marta has dreams, hopes and higher aspirations. She also worries about her sister, Elise, who is coddled far too much by her mother and is never made to face reality.
Marta's mother tells her to "fly" as she leaves home for the last time. And "fly" she does. Her hopes and dreams take her to England and then across the Atlantic to Montreal. There she opens a boarding house and meets the man who becomes her husband. He takes her to the frozen northern part of Canada where they farm for four years and then move on to Murietta, California, where they finally settle on another farm, this one their own. Here Marta and Niclas raise their four children.
Hildemara, their oldest daughter, is very much like Marta's sister and Marta worries that her fate will be just as dreadful as Elise's. Marta cannot bear to see that happen. She is very hard on Hildi and does not openly show her the same love and approval she does her other children. Hildi feels she will have to make it on her own if she is to ever make anything of her life. Nursing school takes her to Oakland where she is happier than she has ever been in her life.
Hildi meets and marries a young college student studying to be a doctor. She has never been a very healthy person and develops tuberculosis. She survives this and gives birth to two healthy children. However, again she succumbs to tuberculosis and has to be put back in the sanatorium. When her husband needs help with the housework and children and wants to call on Hildi's mama, Hildi doesn't think she will come. Their relationship has never been a strong one and Hildi just doesn't think her mother really cares about her.
Follow this epic story over 46 years, two continents and two wars. Will Marta have the opportunity to show Hildemara that she really loves and cares deeply for her? Francine Rivers has certainly done her research on this inspirational novel, including historical details of the life and times of the early 1900s. This is a great read!
SUMMARY
The first in an epic two-book saga by beloved author Francine Rivers, this sweeping story explores the complicated relationships between mothers and daughters over several generations.
Near the turn of the 20th century, fiery Marta leaves Switzerland determined to find life on her own terms. Her journey takes her through Europe and finally lands her with children and husband in tow in the central valley of California. Martaís experiences convince her that only the strong survive.
Hildie, Martaís oldest daughter, has a heart to serve others, and her calling as a nurse gives her independence, if not the respect of her mother. Amid the drama of WWII, Hildie marries and begins a family of her own. She wants her daughter never to doubt her loveóbut the challenges of life conspire against her vow.
Each woman is forced to confront her faulty but well-meaning desire to help her daughter find her God-given place in the world.
---
What do you think about this review?
Comments
No comments posted.

Registered users may leave comments.
Log in or register now!