"A sparkling romantic gem to usher in the holidays."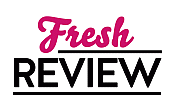 Reviewed by Melissa Kammer
Posted January 2, 2010

Vancy Bashalde Salo has hit a lull that has left her a bit restless and on edge. She relishes the fact that her grandchildren are happily married and that the wedding curse has been broken, but she needs something to occupy her free time. When her friends suggest that she try her skills at matchmaking, she is taken with the idea. She knows just the couple to start with, Salo Construction's new employee, Eve Allen, and her neighbor, TC Potter. How hard can it be to have them in love by Christmas Eve?
Eve Allen has given up on Christmas and men. She has had too many bad experiences to enjoy what used to be her favorite holiday especially coming off the recent disaster of a relationship. She is looking forward to her new job and quietly working through the holidays. However, her boss's grandmother, Vancy, has other ideas, and unfortunately Eve wants nothing to do with a man especially one who crushed her childhood dreams and broke her heart. Will she make it through the holidays unattached? Or is the third time the charm?
TC Potter is a freelance writer, and his widely popular articles about everyday men earned him a place as one of America's most eligible bachelors. When his neighbor, Vancy, comes knocking on his door and invites him to dinner, he thinks nothing of it. However, he soon realizes her intentions, and he wants no part in her matchmaking attempt until he notices that Eve presents a challenge. After having women throw themselves at him, he can finally pursue one who seems not to be interested in him. Will he be able to woo her on his own? Or will he have to enlist the help of a meddling grandmother?
Holly Jacobs delights her readers with a heaping dose of cheer in this fabulous romantic treat. Ms. Jacobs keeps the laughs coming and those pages turning as we are sucked in to a festive matchmaking attempt. Vancy is a sweet yet cunning force to be reckoned with and she cannot be dissuaded from her course once her targets are in her sights. Eve and TC are the hapless victims caught in the melee. With the rest of the characters just as quirky and just as lovable as these three, I found it hard to put the book down and was thoroughly caught up in the whirlwind of this Christmas romance. EVERYTHING BUT A CHRISTMAS EVE brims over with fun and frivolity, and it is certain to bring out that holiday spirit.
SUMMARY
For years, Nana Vancy Bashalde Salo believed that she'd cursed her own family to bad weddings. Now that the curse is broken, she's bored. Her best friends, the 'Silver Bells,' convince her to try her hand at matchmaking. And Nana has just the person in mind, Salo Construction's new office manager, Eve Allen.
Eve is coming out of a bad relationship and longs for a little quiet and order. That's definitely not in the cards with Nana Vancy around. And it's even less possible when Nana tries to hook her up with TC Potter, a boy who broke her heart in kindergarten when he told her there was no Santa, and then broke it again in 9th grade when he stood her up for a dance. Eve's heart still healing from her last bad relationship, she doesn't need it broken by TC for a third time.
Freelance writer, TC Potter makes his living by writing articles about Every American Man. His life was pretty much perfect until he was named one of America's most eligible bachelors last year. He's spent the last twelve month hiding out from women who'd like to de-bachelor him. Now he's finally met someone he'd really like to date, but Eve's not interested. But maybe with a Hungarian grandmother's help, and a little Christmas magic, he can convince her that they have something too special to ignore?
Rejoin the Salo family in Everything But a Christmas Eve and discover if Nana Vancy really does have some Hungarian magic!
Excerpt
Prologue
"Silver Bells"

Vancy Bashalde Salo was bored and the entire Salo family knew it. Which is why they'd all practically thrown her out of the house today, insisting she go to lunch with her two oldest friends, affectionately known in the family as The Silver Bells, mainly because they were long since grey and were named Annabelle and Isabel.

Vancy hoped her friends would be more sympathetic than her family. She knew she was driving them all–from her husband Bela, straight down to her grandchildren-crazy, but she couldn't seem to help herself. For years, she'd fretted and worried about the Salo Family Wedding Curse. Whenever she'd thought about it, it had always been in all capital letters, because cursing your own family to bad weddings... well, that was the sort of action that deserved all capitals, even if it had been an accidental curse.

She looked across the table at her oldest and dearest friends and told them about the curse, not for the first time. "...and so there I was, Vancy Bashalde, the prettiest girl in Erdely, Hungary–"

Isabel Henning interrupted and filled in, "And you planned the most elaborate, fancy wedding the town had ever seen."

Annabelle Conner picked up. "But your Bela didn't show up and you thought he'd deserted you, so you said something like, If I don't get my beautiful wedding, I hope he never gets one. Him or any of his descendants, or something to that effect." Annabelle paused. "I think that last part, tacking on his kids and such, was sort of mean spirited, Vancy. I mean, you never met the kids he hadn't had yet, and they didn't leave you waiting at the altar."

"But Bela hadn't been there because he'd had an accident," Isabel supplied. "And when he showed up you married him right away, without bothering with another fancy wedding. You'd realized all you wanted was him."

Vancy realized she had probably mentioned the curse story once or twice...maybe more, but they were friends so they should listen again. "And then when my children–"

This time Annabelle interrupted her. "–got married and had disaster after disaster, and none of them got their fancy weddings, you remembered what you said and because you're Hungarian–"

Isabel picked up, "–you knew words had meaning, and you realized that you'd cursed your own family. And you tried to break the curse with your grandchildren's weddings."

"But they didn't cooperate." Vancy spoke rapidly so her friends would interrupt and ruin her story. "First my namesake, Vancy, was stood up at the altar, then met the love of her life and didn't wait for me to plan a wedding, then my grandson, Noah got stood up at his stag party and found out he was in love with an old friend...and didn't let me plan the wedding.

"But then there was Dori, who didn't let you plan her wedding either," Isabel started.

Vancy broke in. "And Bill, my granddaughter Dori's new husband, figured it out. There'd never been a curse because Bela and I broke it when we married without waiting to plan another wedding. That's the part you two forgot, the fact that I tried to soften the curse by adding that when someone in Bela's family cared more about the marriage than the wedding, the curse would be over. And Bela and I broke the curse ourselves."

Yes, dear, we know." Isabel heaved a huge sigh, as if listening to the story again was a trial.

"You've told us this story a few times over the years." Annabelle patted her hand, and shot a look at Isabel that Vancy didn't miss.

"And even if you hadn't," Annabelle continued, "that reporter boy that made your granddaughter Vancy's life miserable when he wrote that wedding curse story gave the details. All the gory details. And Vancy, dear, there were a lot of gory details."

"So, Vancy, if you don't mind me saying–" Isabel started. "Us saying," Annabelle corrected.

"Us saying. Annabelle and I don't understand this malaise. You should be celebrating the fact that thanks in part to you, all three of your grandchildren are happily married, and the curse is broken. Your great-grandchildren...how many are there now?"

"Vancy and Matt have Chris and Ricky, and their little girl who won't answer to anything but Fred."

"They named their daughter Fred?" Isabel sounded aghast, and Annabelle nodded her aghastment agreement.

"No, the boys were upset she was a girl and started calling her Fred...and it stuck. So, Fred she is. And both Dori and Callie are pregnant. They're both due any day now–two new babies before the end of the year. I swear they're racing to see who can get to the finish line first. They're giving Bill and Noah fits, because they're both such tomboys and won't let something like a little pregnancy slow them down."

"Vancy, it sounds like there's a lot going on to keep you busy..." Annabelle said.

"Yes, I know, but I can't help it, I'm bored. I loved setting up the kids, and planning their weddings. Even when the weddings all fell through, it was fun to plan. Now, there's nothing. Rick and Chris are way too young to even think about matchmaking for."

"So, why wait for them? There are plenty of single people in the world," Annabelle said. "Maybe you could help one of them–"

"Match-make for someone else? Someone other than family?" Vancy rolled the idea over and over in her mind. She didn't see a downside to it. "I'm so very good at what I do, and there are so many single people in the world."

"I would be like shooting fish in a barrel," Annabelle chirruped gleefully. "You always say you have abilities because you're Hungarian. So, pick someone at random. Someone single. I mean, you wouldn't want to use your skills on someone already married."

Vancy tried to think of someone single. Suddenly, she remembered her Bela talking about someone just yesterday. "Why, Bela just hired a new girl at the office. She's going to be more than a secretary, sort of an office manager. He said she was tall and blond, but I shouldn't be jealous, because he was rather fond of short and grey." She smiled at the thought. Her Bela was so sweet.

"And this girl, she tsked him during the interview and told him that he wouldn't know a pie-chart from a spreadsheet even if one of them bit him in the butt."

"And he hired her anyway?" Isabel asked, once again aghast. Vancy loved her friend, but Isabel spent a great portion of her life aghast at one thing or the other.

"He hired her because of it. Bela likes someone who isn't afraid of putting him in his place."

"Which explains why he married you," Isabel muttered. Vancy heard her friend, but ignored her. Her mind was too filled with matchmaking ideas and she felt more excitement than she had in months and months. "Annabelle, you are a good friend. I think this may work."

"Oh, Annabelle, what have you done?" Isabel whispered. Vancy ignored that as well. She was too excited about her new project.

There was no more Salo Family Wedding Curse, but there were plenty of single people in need of her help. And she was going to start with Eve Allen, Salo Construction's new office manager.

Maybe by Christmas Eve, she'd have helped Eve find her soulmate.

No maybe about it.

When Vancy Bashalde Salo set her mind to something, she always achieved it.

Knowing words had power, Nancy Vancy Salo whispered as her friends were talking, "Eve Allen will be head-over-heels in love by Christmas Eve."
---
What do you think about this review?
Comments
No comments posted.

Registered users may leave comments.
Log in or register now!