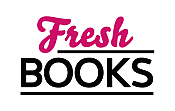 Summer Reads are HOT in July!
"The smart and outspoken Abigail Adams stars in this fabulous historical fiction series"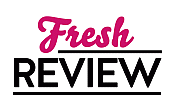 Reviewed by Katherine Petersen
Posted December 28, 2009

Barbara Hamilton, a pseudonym for well-known historical and fantasy writer Barbara Hambly, introduces a new historical mystery series starring Abigail Adams with THE NINTH DAUGHTER. The story takes place in 1773 Boston, a terrific venue for a mystery with the political unrest between the Patriots and Tories giving rise to myriad potential villains. So when Abigail finds the dead body of an unknown woman in the home of her friend Rebecca Malvern who writes broadsides unfavorable to the king, the English try to pin the murder on her husband, John, a member of the Sons of Liberty. Abigail takes the political materials in plain sight along with a list of the members of the Sons of Liberty and their aliases so they won't fall into British hands. But a notebook labeled "Household Accounts" that contains the group's counter-intelligence information and contacts with similar organizations in other colonies has gone missing.
Abigail will leave no stone unturned in her investigation to find the real killer and to track down Rebecca who she thinks fled because she can identify the murderer. She questions friends, servants and journeys to the farm of Rebecca's former maid's brother where she may have gone to ground and even agrees to partner with the British to restore her husband's good name.
Hamilton brings colonial Boston to life in THE NINTH DAUGHTER, giving readers insight into daily life of the time, the city's layout and the position of and feelings towards slaves. Touching on themes of religion and politics, The Ninth Daughter reads more like a literary historical fiction novel that happens to have a mystery at its center rather than a traditional cozy mystery. Hamilton introduces us to well-drawn main characters including Abigail Adams, recognized as an early feminist thinker and a true partner to her husband; John Adams and his cousin Sam; Paul Revere, known to most if only for his wild ride to alert Patriots of the arrival of the British. We also meet more minor characters including local merchants, British soldiers, poorer laundresses and slaves.
Some might feel THE NINTH DAUGHTER doesn't move quickly enough, but for me, it gave me a chance to get to know the characters and better savor the environment. Hamilton deftly combines a complex mystery, flowing prose and "real" characters to make this story a terrific read. Fans of historical fiction and cozy mysteries alike will appreciate her incredible talent.
SUMMARY
In the Massachusetts Colony, political upheaval turns murderous...a new series featuring First Lady Abigail Adams.

1773: The Massachusetts colony is torn between patriots who want independence from British rule and loyalists who support the King. At the center is the educated and beautiful Abigail Adams-wife of John Adams, the leader of the Sons of Liberty, a secret organization opposing the Crown.

When a murder occurs in the home of their friend and fellow patriot, Rebecca Malvern, John is accused of the gruesome crime, which was seemingly perpetrated to obtain a secret Sons of Liberty document. With both her husband's good name and the fate of the Sons of Liberty at stake, Abby must uncover a conspiracy that could cost them all their freedom-and their lives.


---
What do you think about this review?
Comments
No comments posted.

Registered users may leave comments.
Log in or register now!