"Gabriel Hunt is more than a daredevil treasure hunter; he's every girl's knight in shining armor."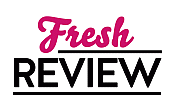 Reviewed by Sabrina Marino
Posted October 22, 2009

Tough and ruggedly handsome Gabriel Hunt rarely loses a battle. At the opening of this story, Gabriel has just returned from a successful adventure. A stranger beats him and steals a newly discovered artifact. Shortly after the scuffle, Gabriel jumps right back into an adventure when he learns of the disappearance of childhood friend Joyce Wingard. His search for her takes him to Borneo, Turkey and Africa.
When Gabriel finds Joyce, he encounters the mysterious man who had only recently attacked him and stolen the artifact Gabriel worked hard to acquire. The artifact excitedly changes hands several times throughout the story. Gabriel learns that Joyce has been searching for the "Three Eyes of Teshub" gems that are used to uncover the spearhead, a weapon so powerful only the smartest of men can hope to find it and only the wisest of men can make the right decision to use it or not.
The headstrong, young girl who used to follow Gabriel around at her uncle's house has blossomed into a beautiful young woman. Not only is Gabriel attracted to her, but he also feels duty bound to protect her as her uncle is a close family friend and she is not quite the pain she was as a small child. The thrill of the hunt that courses through Gabriel's veins won't be deterred as the mystery unfolds before them.
An ancient religious Hittite cult and a determined man intent on dominating the world are hot on the heels of Gabriel and Joyce, showing up just as each clue is learned, lending to the exciting adventures in HUNT AT WORLD'S END. This third story in the Gabriel Hunt series, written by Nicholas Kaufmann, moves along at a clipped pace. One exciting twist after another will put a smile on the reader's face. The Gabriel Hunt series is decidedly entertaining.
SUMMARY
From the towers of Manhattan to the jungles of South America, from the sands of the Sahara to the frozen crags of Antarctica, one man finds adventure everywhere he goes: GABRIEL HUNT.
Backed by the resources of the $100 million Hunt Foundation and armed with his trusty Colt revolver, Gabriel Hunt has always been ready for anything – but is he prepared to reach… WORLD'S END
Three jewels, lost for centuries and scattered across the globe, hold the secret to a device or unspeakable power, and only Gabriel Hunt can prevent them from falling into the hands of an ancient Hittite cult—or of a rival bent on world domination.
---
What do you think about this review?
Comments
No comments posted.

Registered users may leave comments.
Log in or register now!