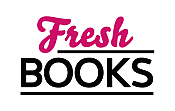 Finish off the year with great December reads
"This erotic fantasy series just gets better with each new installment -- a must-read!"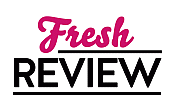 Reviewed by Mandy Burns
Posted September 16, 2009

Romance Paranormal | Fantasy | Erotica Paranormal
Lucinda is finally returning to the living realm and her own territory. After a two-year absence, she's sure her house is shabby, at best. She is determined to make it a cozy, welcoming home to her motley crew of uniquely different men, who are either bonded with her or sworn to protect a powerful demon princess such as herself. Her responsibilities to them will be a challenge; the demons in the group require blood to survive, while others can consume the same food humans eat. And then there's the matter of having enough beds for everyone to rest comfortably. Lucinda begins her quest only to be abducted by Derek, a sworn enemy who uses death magic to take her straight to Purgatory.
Lucinda finds herself in a desolate location in Hell with all of her demon traits, quickness and strength, weakened, which can be detrimental to her kind. The demon who's delivered Lucinda to this evil place has his reasons for setting up the demon princess. Derek plans to force Lucinda to change into a beautiful dragon, so he can ultimately destroy her. She must dig deep within herself to find the will to survive her dire new surroundings. This path she must follow brings out her desire to continue to exist; her decisions will affect those she has come to care about deeply in ways she never thought possible.
This delicious installment to the Demon Princess Chronicles serves up a unique parallel world that teases the senses with hot desire leaping off every page. This series is a must-read!
SUMMARY
Soon after returning to the world of the living with her two bondmates, demon princess Lucinda is kidnapped and imprisoned by her enemy, Derek. He brings her back to a hidden outland in Hell, a bleak and desolate landscape riddled with disfigured rejects. At first enraged by Lucinda's new abilities, Derek soon realizes that he may have just stumbled upon a way to regain his power-and Lucinda's new life is the sacrifice.
---
What do you think about this review?
Comments
No comments posted.

Registered users may leave comments.
Log in or register now!