"Two Docs are Better Than One!"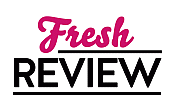 Reviewed by Tonya Callihan
Posted June 22, 2009

Maude DeVane thinks, finally she had gained some control of her life. Now that she's beck home in Montana, she must convince the people that she is the only doctor that they need. But to her surprise, a man from her past, who is also a doctor, Guy Daley. He is trying to find some peace with his brother's death. Can Maude help Guy heal from his past? Can she help him realize that it isn't his fault that his brother died? Can the two put aside their differences and work together for their hometown?
I'm sure every author waits for the day that his or her debut book will be released. I'm not sure I can imagine the joy going through Mary Brady's mind right now. I'm honored to be one of the few to review her first novel. Her story is spellbinding and captivating. It's definitely a hit for her first novel with Harlequin Super Romance. It's full of love, fervor, and forgiveness. Brady captured me from the first page and I couldn't stop until I finished her passionate tale. Just when Maude thinks she has some control in her life in walks Guy, a man from her past and a man grieving. She can't help but feel for him. Maude is a strong woman, career minded, and is comfortable in her own skin. Guy is a sexy ER Physician looking for answers. But every time he looks at Maude he realizes he not only misjudged her, but he didn't treat her equally. And every time he's around her he realizes that he failed her and his brother. It's definitely a story with a strong plot and even stronger characters. I really cannot wait to read more from this author, she's one we all should be following to see where her career takes her.
SUMMARY
Maude DeVane is home in Montana to prove to the set-in-their-ways townsfolk that she's the doctor they need. What she doesn't need is an arrogant E.R. physician competing on her own turf. Especially if he's Guy Daley.
Five years ago they shared a kiss she's been trying to forget ever since. And that's not possible with Guy here raising his teenage niece and spending far too much time at Maude's clinic. It's like a prescription to fall for him again.
Worse, Guy's presence is not helping her with the townsfolk. How can she be their GP if they seek him for treatment? And if she has to leave the valley behind, will she lose her chance to find healing…and love?
---
What do you think about this review?
Comments
No comments posted.

Registered users may leave comments.
Log in or register now!