"Forgiveness is key to finding love and happiness."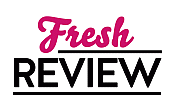 Reviewed by Tonya Callihan
Posted June 22, 2009

Kelly Carmichael has been accused of a crime she didn't commit. Instead of sticking around to learn the outcome she skips bail and town and heads to Indigo Springs. Kelly tells the first lie to Chase Bradford when he starts poking. Now that she's told him one lie she must continue to lies. But once the truth finally comes out can Chase forgive the woman he has fallen in love with? Can he ever trust her again?
When I first got this book to review I wasn't so sure about the title. I'm usually drawn to the cover art and title before I pick up the book to read the blurb. Over the years I have learned you can't judge a book by its cover. After reading THE STRANGER'S SIN I realized I had jumped to conclusions and the title fit the story line perfectly. Darlene Gardner has written a wonderfully story of love. The emotions of the story will have you racing through the pages to learn what will become of Kelly and Chase once her secret is out. Gardner has a way of making he words flow off the pages. She can bring her characters to life with seemingly little effort. This isn't the first book of Indigo Springs and it may not be the last. I can't wait to read the others set in this small town and to see what other surprises Gardner have for us!
SUMMARY
She didn't do it.
Accused of a crime she didn't commit, Kelly Carmichael skips bail and heads to Indigo Springs. It's a shot in the dark but with her freedom at stake, she has no choice if she wants answers. When forest ranger Chase Bradford starts asking questions, Kelly tells him she's a stranger passing through.
That's the first lie.
Now she has to keep lying. She's walking a dangerous tightrope... especially when she starts falling for the single father. How will Chase react when he finds out who she really is? Will the honorable guy feel duty-bound to bring her in? Or will he stand by her? If only she had the courage to trust him with the truth...
Return to Indigo Springs... where love never leaves.
---
What do you think about this review?
Comments
No comments posted.

Registered users may leave comments.
Log in or register now!