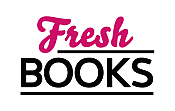 Spring flowers, great May books to enjoy!
"Reunited Lovers heat up the pages..."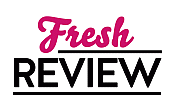 Reviewed by Tonya Callihan
Posted June 22, 2009

Liam Masters had been 17 and Zoe Ford had been 15 the last time they had seen each other. Now Liam is back in her life, 12 years later. He runs his own business and has made a life for himself. Zoe is working as a tattoo artist and singing at nightclubs, hiding her talent for art. Zoe had wanted Liam to be the boy to take her virginity, but instead he left her. She opted for the first guy to pay her any attention and several drinks and a night in the park to prove she was attracted. When Liam walks back into her life it brings up too many bad memories she isn't ready to face.
Liam Masters had left Zoe 12 years ago because it was the right thing to do. His father was an alcoholic who beat him and his mother. He did not want marriage or children, he didn't want to prove to be his father's son. Coming across a naked painting of Zoe he looks her up and demands to know what it is she is doing with her life. He promises himself he will only be a friend, but he's still in love with her. They both have to face demons from their past concerning each other and demons they've experienced apart from one another. But once they do can they finally let down there guards?
A great read! I love reunited lovers stories. I also love a troubled heroine and hero. I think it's magical when they both have monsters in their closets, but neither have ever faced until they get together. A story that will have you turning the pages just to see what is going to happen next, between Zoe and Liam, between Zoe and her career, between Zoe and her family, between Liam and his abusive father. In this story you are able to see the characters grow, you see them as teenagers, you feel how they feel, you learn as they learn, you're angry when they are angry, and overall you just want to jump in the story and make them see what's standing in front of them. Sarah Mayberry truly is a gifted author and I can't wait for more of her work. Mayberry knows how to heat up the pages.
SUMMARY
Twelve years ago Zoe Ford let Liam Masters break her heart. But now? There's not a chance. Zoe is as tough and wild as they come. So when Liam shows up at her tattoo parlor, she's more than ready to take him on again. That's not going to be a hardship, since he's hotter than he ever was.

This time she's staying in charge. And she's not going to consider their score settled until he's hot, bothered and begging for more! Then she'll move on as callously as he left her. Unless all that deliciously bad sex is just too good to give upů.
---
What do you think about this review?
Comments
No comments posted.

Registered users may leave comments.
Log in or register now!