"When life hands her obstacles, this young career woman struggles to overcome them."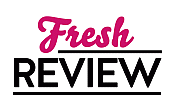 Reviewed by Viki Ferrell
Posted May 16, 2009

Kate Miller is enjoying her life in New York City. She has a no-stress job, lives with her mom and stepfather, has few responsibilities and even fewer friends. She likes it that way. She is not even thinking about returning to her hometown of London, England, the town she ran away from three years ago. But when her father turns quite ill and needs a kidney transplant, Kate finds herself back in a city full of painful memories.
As Kate returns to London, every place she goes and every old friend she encounters only reminds her of the tragedy that brought her world collapsing around her. Her memories travel back to her first job as a successful magazine editor, her many friends and the great times they had together. She recalls Sean, her fiancť, their engagement party and their wedding plans. But she also remembers that dreadful day and the circumstances that changed the course of so many lives.
Kate can't seem to put order into her world, no matter how hard she tries. She fears the future, has little confidence in herself and lets that interfere with her relationships. Will she find the love of her life? Has she already found him, but doesn't realize it? Is it too late to start over again?
Harriet Evans captures the essence of the young 21st century career women in THE LOVE OF HER LIFE. You will want to empathize with Kate's tragedies and personal shortcomings and celebrate her triumphs in this delightful novel.
SUMMARY
From bestselling author Harriet Evans, acclaimed worldwide for storytelling that is "fabulous" (Sophie Kinsella) and "brilliantly observed and emotionally charged" (Daily Mirror, London) comes a dazzling new novel of heartbreak, loss, and healing, in which a young woman must cross an ocean -- and the chasm in her own heart -- to discover the love of her life.
In London, Kate Miller had an enviable life: an exciting job at a fashion magazine, an engagement and a wedding to plan. Then it all fell apart -- spectacularly, painfully, and forever. That was three years ago...and she fled to New York City to live with her mother and stepfather.
Now Kate is a true New Yorker, in love with the pace and rhythm of Manhattan. But deep down, she knows her life is in a holding pattern, that there is something -- someone -- more to love. But when her father becomes ill, Kate realizes it's time to return and face the friends and the memories she left behind. What really happened before Kate left London? Can she pick up the pieces and allow herself to love life again?
---
What do you think about this review?
Comments
No comments posted.

Registered users may leave comments.
Log in or register now!