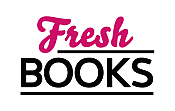 Summer Reads are HOT in July!
"There are devastating aftershocks when those we trust the most betray us."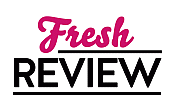 Reviewed by Katherine Petersen
Posted April 15, 2009

Robert Courteer, Vincent Barieno and Wilbur Sandes, three bishops from Texas, Florida and New Hampshire, hire Defense Attorney James Kobs to defend them on charges of protecting pedophile priests. U.S. Attorney William Goulding accuses the bishops of moving known pedophiles from parish to parish within their respective dioceses, searching for scapegoats instead of assuming responsibility, not meeting with or acknowledging victims and destroying files. Kobs knows the prosecution has boxes of testimony and wouldn't make such claims against the Catholic Church without sufficient proof. He faces the challenge of putting together a defense strategy, and the foundation of this plan lies in the question "why?" Why would bishops cover up for priests? Why would they transfer priests known to abuse young boys and/or girls to another area where they can commit future crimes?
The story centers on the trial of the three bishops. Stephen L. Boehrer introduces the past crimes of the priests through testimony of prosecutors in their respective cases. Whether or not the crimes took place is never questioned. Boehrer gives us multiple viewpoints in this novel from Kobs and Goulding, to a reporter in the audience, the sister of one of the bishops, and most poignantly, many victims who come every day to listen as the trial proceeds. We meet Deenah, a young woman abused as a child but her parents didn't believe her; Jacob, an older man with his abuse as a youngster still fresh in his mind; and Mary and Mike Roelly, whose son was abused by a priest they considered a friend.
Boehrer tackles a difficult subject in THE PURPLE CULTURE, trying to understand why upper-level clergy would essentially condone deplorable behavior by its priests. He makes abuse situations real enough without overdoing the details to the point that the abuse itself overshadows the more important matter of why. He explores issues many people can easily relate to in their daily lives, such as addiction and narcissism that relate to the "Purple Culture," the culture of the bishops and cardinals, an almost divine-like lifestyle of power, privilege, wealth and worship, to be protected at all costs. By giving us vignettes of audience members, introducing us to the wives of Kobs and Goulding, Boehrer brings personality to characters who, in other hands, might simply serve as symbols. The courtroom aspect of the novel has some suspense, but what keeps the reader turning the pages is more how Kobs will achieve his goal rather than if he will. We also meet Ben Bauer, a priest who wants to see reform in the church, a character who seems to mirror Boehrer himself and his beliefs. A former priest, Boehrer clearly has inside experience in the clergy and a passion for his subject. The book may cause some controversy, but at least it will get people thinking. I look forward to reading more from this talented author.
SUMMARY
What happens when those we trust most commit the most egregious acts of b betrayal? It's a scandal that has sent shockwaves throughout the world. Sexual abuse committed in the place where we-and our children-should be safe: the church. As three bishops stand trial in Federal Court, charged with conspiracy for protecting abusive priests, prosecutor William Goulding and defense attorney James Kobs prepare for the trial of a lifetime. As Goulding presents a litany of damning evidence, Kobs is forced to take an unorthodox route. But Kobs' toughest battle will be persuading the jury. From expert testimony about power, aristocracy, narcissism, and addiction, to the innermost thoughts of the trial's spectators and participants, this extraordinary courtroom drama unfolds as Kobs presents his startling case. An intelligent, provocative story about power and human nature, The Purple Culture is not a book about shame, guilt, finger-pointing, or lurid details. Part legal thriller, part psychological drama, The Purple Culture demystifies the majestic and intriguing traditions of the Roman Catholic faith.
---
What do you think about this review?
Comments
No comments posted.

Registered users may leave comments.
Log in or register now!