"Fourth installment in this erotically charged series is totally outstanding."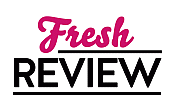 Reviewed by Mandy Burns
Posted April 15, 2009

Romance Suspense | Romance Erotica Sensual
The Agency for Covert Rare Operations (ACRO) is doing their best to bring in those who are in eminent danger to themselves and the public by convincing them to join their forces against Itor, the hated nemesis who uses the special talents of others for evil. Trance is an individual agent with a gift special to ACRO; his ability to hypnotize through his eyes and his extreme strength make him extremely valuable. In his next mission, he is to accomplish the impossible; gain the confidence of a rogue Itor agent that has been on the run and trusts no one.
As a fugitive agent, Ulrika Jaeger is extremely cautious of who she allows to enter her game to tame the beast residing inside of her. Her people once believed they were spiritually connected to the animals in their souls, until Itor wiped them all out except for Ulrika. Now she has the ability to shape-shift into a wolf, but she's unable to control the beast unless she gives it what she wants, which is to enter the world of dominatrix and sex games. She has never had the same sub twice until she meets the handsome Trance, who she believes is more Alpha than he is willing to admit.
This is the fourth book in a sizzling hot series that has never failed to keep my undivided attention. The collaboration of Sydney Croft is nothing short of brilliant.
SUMMARY
Power. Pleasure. Danger. It doesn't get any hotter than this.

He came to the underground London club for a night of extreme sex play with the enigmatic "Mistress Rik." But the special agent known as Trance is really on a search-and-rescue mission to keep her alive. Part predator, Ulrika "Rik" Jaegar possesses feral powers that make her a danger to others—and to herself. That's why the Agency for Covert Rare Operatives (ACRO) wants to recruit her to their side….To do so, Trance will have to pull off the impossible: capture and control Rik, both woman and beast.

On the run from the deadly agency that changed her into a pleasure-seeking shape-shifter, Rik uses sex to rein in her own raging desires. Operating on pure instinct, she trusts no one…especially the magnificent alpha male with the power to seduce her into submission. An undercover agent with unique hypnotic gifts, Trance is surprised by his instinct to hold Rik and keep her safe—but he has a job to do. And as he hunts her down, as Rik and Trance are thrust into the ultimate game of domination and submission, they'll enter a place where surrender is their sole hope of survival—and the only thing that can tame the wild beast in both of them.…
---
What do you think about this review?
Comments
No comments posted.

Registered users may leave comments.
Log in or register now!