"Another Breed novel!"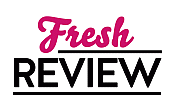 Reviewed by Kathy Boswell
Posted January 12, 2009

Lara Adrian's Breed series absolutely kicks serious butt. Each book pulls us more and more into the Breeds world with great interest.
Nikolai has been given the job of finding out who is targeting Gen One's for extension. He has to find Sergei Yakut to warn him but Sergei is quite elusive and Nikolai or the Breeds don't know why.
When Nico finds Sergei's lair, several things don't add up. The biggest mystery is Renata. Her psychic gift is extremely powerful but crippling for her. Nico finds this out in a most painful way. He decides somehow to try to get Renata to work with him to find out who is murdering Gen Ones and they have to find out fast! There are very few left. Nico also can't figure out why Renata is working for Sergei.
Then Sergei is murdered but by whom? Who is the next Gen one is targeted to be murdered. Time is running out for Nico and Renata.
These books just keep getting more intriguing. I am thoroughly hooked. I devour each and every one and eagerly await the next one!
SUMMARY
Bound by blood, addicted to danger, they'll enter the darkest—and most erotic—place of all.

A warrior trained in bullets and blades, Renata cannot be bested by any man—vampire or mortal. But her most powerful weapon is her extraordinary psychic ability—a gift both rare and deadly. Now a stranger threatens her hard-won independence— a golden-haired vampire who lures her into a realm of darkness…and pleasure beyond imagining.

A combat- loving adrenaline junkie, Nikolai dispenses his own justice to enemies of the Breed—and his latest quarry is a ruthless assassin. One woman stands in his way: the seductive, cool-as-ice bodyguard, Renata. But Renata's powers are put to the test when a loved one, a child, is threatened and she's forced to turn to Niko for help. As the two join forces, as desire fans the flames of a deeper hunger, Renata's life is under siege by a man who offers the exquisite pleasure of a blood bond—and a passion that could save or doom them both forever.…
---
What do you think about this review?
Comments
No comments posted.

Registered users may leave comments.
Log in or register now!