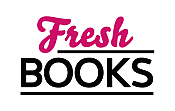 Summer Reads are HOT in July!
"Newcomer Deborah Sharp will knock-your-socks off with this clever cozy mystery."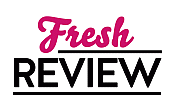 Reviewed by Betty Cox
Posted January 14, 2009

Rosalee Deveraux is the proud mother of three adult daughters, all with family surnames. The oldest is Madison, "Maddie", married and obsessive compulsive about clean houses. Mason, "Mace", is the middle child and works for a nature park. The youngest is Martin, "Marty", and she is a librarian, very beautiful and very shy. Rosalee also has a boyfriend that none of her daughters approve of, Salvatore Provenza. They think he might be a bit on the shady side.
After a tiring day at work, Mace is thinking about eating her friend chicken and then making an early night of it when she gets a call from her mama. Rosalee states she has been arrested for murder, and asks Mace to come to the jail to help her out. It seems that while Rosalee was inside the Indian gambling casino, someone stuffed a dead body into the trunk of her car. Detective Martinez is in charge of this case, and he is a hard-nosed newcomer to Himmarshee, Florida from Miami. The jail house is crowded with protestors of Rosalee's arrest, including her three daughters, but he is not swayed in his opinion that this little old lady is guilty. Mace figures if the police won't help prove her mother is innocent, the burden falls on her, and she attacks the job with a vengeance. She does it extremely well, as she is now number one on the killer's "hit parade."
This reviewer thoroughly enjoyed Deborah's Sharp's debut, and also the beginning of the clever Mace Bauer series. The characters are memorable and the author's narrative is so believable I kept hitting my neck for mosquitoes. Mace is a level headed woman completely devoted to her family. Yes, she has flaws, but they make her real and human. There will probably be a romantic involvement with the "my way or the highway" Detective Martinez, and I can hardly wait to watch these strong protagonists battle it out -- again. Cozy mysteries just don't get much cozier than MAMA DOES TIME. It would be a great stocking stuffer -- after you have read it, of course.
SUMMARY
Meet Mama: a true Southern woman with impeccable manners, sherbet-colored pantsuits, and four prior husbands, able to serve sweet tea and sidestep alligator attacks with equal aplomb. Mama's antics — especially her penchant for finding trouble — drive her daughters Mace, Maddie, and Marty to distraction.
One night, while settling in to look for ex-beaus on COPS, Mace gets a frantic call from her mother. This time, the trouble is real: Mama found a body in the trunk of her turquoise convertible and the police think she's the killer. It doesn't help that the handsome detective assigned to the case seems determined to prove Mama's guilt or that the cowboy who broke Mace's heart shows up at the local Booze 'n' Breeze in the midst of the investigation. Before their mama lands in prison — just like an embarrassing lyric from a country-western song — Mace and her sisters must find the real culprit.
---
What do you think about this review?
Comments
No comments posted.

Registered users may leave comments.
Log in or register now!