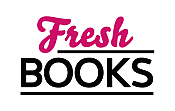 Great new reads in September
"What a fabulous read!"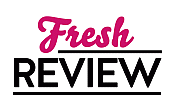 Reviewed by Kathy Boswell
Posted January 14, 2009

I have been waiting way too long for a new book by one of my favorite authors, Kathy Carmichael. I'm pleased to say this one is well worth the wait! I have never laughed or cried so hard as I have with this truly wonderful book!
I'm just so sorry to say that I read this book in a matter of hours because it was such a fun read. I simply had to know how things would turn out for our heroine, Jill Morgan Storm.
Poor Jill has way too many things going on in her life. One is her beloved son, Stephen is a senior in high school and though he is artistically talented, he is no brainiac so there's no chance that he will be getting a full freight scholarship to college. Two is her ex-husband Daniel Storm is now Stormy Daniels. Don't even go there! Three is even though she is sous chef at La Papillion and has been covering for the Master Chef who has a serious drinking problem for years now, her career isn't going anywhere. Fourth is she really wants to find a new man in her life. Fifth is her father is in jail for a white collar crime for which he says he is innocent.
Jill with her best friends gets the brilliant idea while trying to plan her mother's and father's 50th wedding anniversary party to make up a survey and send it to all the women who have been married for some length of time trying to find out their secrets for the longevity of their marriage. Jill also somehow gets the bright idea that maybe dating traveling salesmen is the way to go as far as a new man in her life.
This, my reading friends, is just the tip of the iceberg in the oh so messed up life of Jill Morgan Storm in this hilarious new comedy by the incomparable Kathy Carmichael. I guarantee this is one you will not want to miss!
SUMMARY
Calm, cool, and premenopausal, single mom and chef Jill Morgan Storm has set out on a scheme to find and wed a traveling salesman. In return, she hopes for one week of marital bliss, three weeks off while her new husband is out of town, and a nice monthly paycheck.
Enter Davin Wesley, the opposite of the type of man Jill is searching for—an elementary school teacher who refuses to skedaddle out like a good little husband. Jill isn't sure if she can keep up the protests because his kiss is pure fire and he won't be discouraged. Suffering from hot flash after hot flash, she's unsure if she can say no as her hormones scream yes.
---
What do you think about this review?
Comments
No comments posted.

Registered users may leave comments.
Log in or register now!