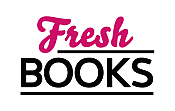 Start your holiday reads in November
"Magic's in the air and connects SUITE 606 to all the characters and storylines in this anthology."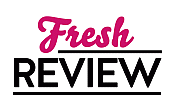 Reviewed by Sheila Graves
Posted October 15, 2008

Romance Anthology | Paranormal | Romance Paranormal
RITUAL IN DEATH -- J.D. Robb: When Lt. Eve Dallas is attending a party with her husband, billionaire extraordinaire Roarke, the evening is livened up when a blood-covered, naked man barges in, knife in hand, unsure of where he is or what he's done. Well, of course, before Eve is finished, she'll know who did what to whom, how they did it and the all-important why. Classic Eve and Roarke why-done-it. Never disappointing, Ms. Robb is at her best -- just as we've come to count on whenever we need an escape.
LOVE ENDURES - Mary Blayney: It's 1814 and Summer Cassidy is rudely awakened by the news that Reggie, her gambling-addicted husband, has been badly injured. When he dies, she's faced with a choice -- penury for herself and her small daughter or trust in the man she's loved since before her marriage -- the man who not only broke her heart, but afterward encouraged her husband to gamble money he didn't have. However, Reggie may not be completely gone. His ghost is here to stay until he makes right the wrongs he committed against Summer -- and the love of her life. Great slice of period life with love, a bit of heartache and the relentless Reggie, ghost of the dearly departed. Lovely characters you want to win, especially Summer. She's down-to-earth and lives in the "now" knowing she only has herself to count on. But as hard as she tries, she can't make herself get over her first love.
COLD CASE - Ruth Ryan Langan: Sam Hunter, a hardened New York homicide cop, is lost in a storm of freezing rain in the countryside of Vermont. He's decided he's done with the miserable life he's lived and is ready to start over somewhere far away from New York City. Avoiding another car, Sam slams into the ditch. With his car dead, he starts walking in the icy storm. Just before he gives up, he happens upon a farmhouse where he's taken in by Mary Catherine, her sister Anna and their stepfather Hoag. Stranded by the storm, Sam falls for Mary Catherine and she for him. However, getting her away from the overbearing Hoag may be more than Sam can accomplish. This is a very unusual story. The great visuals and fast pace had me shivering with the cold and tight with tension as I followed Sam through the story. Just what you'd expect from Ms. Langan; a topnotch tale that keeps you guessing until the utter end.
WAYWARD WIZARD - Mary Kay McComas: Marie Barnett has pretty much failed as a mother. But she's trying to make it up to her son, Hugh. They're at a museum when Hugh picks up a strange artifact and disappears. Well, Marie immediately does the same thing, hoping to follow wherever he's gone so she can bring him home. What they find together is Nester, a wizard who's able to do amazing things, like travel through time and space. But it's only reliable if he has the artifact she left at the museum. Marie and Hugh are determined to get back home and Nester is determined to get the artifact, so off they go, hop-scotching their way through time from 2060 and the office of a homicide cop to the room of a 19th century gambling ghost to the ice- encased farmhouse in Vermont before finally making it back home. But is home the same welcoming place if she has to say goodbye to Hester?
I thoroughly enjoyed SUITE 606. It's a mixture of history, fantasy, romance and even a bit of action; there's something here for everyone. Magic is in the air and it connects SUITE 606 to all the characters and storylines. And don't forget Marie & company -- a very clever way to keep the common thread woven throughout. A good read.
SUMMARY
#1 NEW YORK TIMES BESTSELLING AUTHOR Nora Roberts writing as J.D. Robb headlines a hot new anthology of paranormal romance.

FEATURING A NEW EVE DALLAS NOVELLA.

J.D. Robb plunges Lieutenant Eve Dallas into the violent aftermath of a ritualistic murder.

Mary Blayney, investigates a deception that has kept two lovers apart for years.

Ruth Ryan Langan brings a lost man out of a storm to face a breathtaking twist of fate.

And Mary Kay McComas follows a mother, her son, and a wizard lost through the threads of time.
---
What do you think about this review?
Comments
No comments posted.

Registered users may leave comments.
Log in or register now!