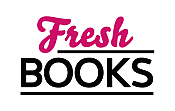 Summer Reads are HOT in July!
"An unforgettable story of forgiveness and redemption..."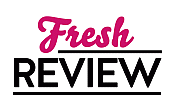 Reviewed by Jennifer Vido
Posted September 8, 2008

Multicultural African-American | Literature and Fiction Literary
Cassius is a simple man guided by the iron fist of his master. Like his fellow black men, his every move is dictated by the one he most fears. As the Civil War rages on, the future of slaves in the South hinges on the tiny shred of hope that Abraham Lincoln and his Union Army will soon defeat the Confederacy. Until that time comes, he must face the utter degradation of his people whose spirits are struggling to be set free. Sweetsmoke has seen its fair share of hard times. Its owner, Hoke Howard, does his best to keep his beloved tobacco plantation alive despite the setbacks to the Confederacy. To him, his slaves are just property to do with as he pleases except for one...Cassius. Named by him at birth, Hoke feels a special bond with this man as if the two were bound by blood...father and son. Despite his fondness for him, the two are not equals. Hoke is the master. Cassius is his servant. When Cassius learns of the death of Emoline, a mother-like figure who once nursed him back to life, his search for her killer begins. Tired of watching his people suffer, Cassius seeks revenge for her senseless murder vowing to bring her killer to justice. Using his relationship with Hoke to his advantage, Cassius is able to sneak off the plantation to discover a country of full of deception and despair. When the opportunity to flee is practically put into his hands, Cassius is forced to choose between life and loyalty. Will he remain true to the only family he has ever known? Or has the taste of freedom robbed him of his soul? SWEETSMOKE is the first novel by David Fuller, best known for his successful screenwriting career. Through numerous years of research, he is able to bring to light a poignant story that beautifully depicts the harsh realities and turbulent times of the Civil War. If you read but one book this year, without a doubt make it SWEETSMOKE.
SUMMARY
The year is 1862, and the Civil War is in full flame. Cassius Howard, a slave and carpenter on a tobacco plantation, risks everything – extreme punishment, sale to a cotton plantation, even his life – to learn the truth concerning the murder of a freed black woman, a woman who secretly taught him to read and once saved his life. No one gives a damn about her small, rude, unimportant death in the midst of a brutal and hellish war. No one but Cassius, who braves unimaginable dangers to escape the plantation and avenge her death.
Sweetsmoke is Cassius's journey into knowledge, knowledge that tests him and very nearly destroys him, ultimately guiding him toward freedom.
---
What do you think about this review?
Comments
No comments posted.

Registered users may leave comments.
Log in or register now!