"A DESCENT INTO HELL will chill you to the bone and leave you wondering if Hell didn't come to earth"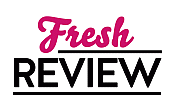 Reviewed by Jude Davis
Posted August 27, 2008

Colton Pitonyak had it all. He was on a full academic scholarship student attending the University of Texas. His teachers knew he would be the next Wall Street tycoon. He was brilliant and from good stock. His family never wanted for anything -- the picture of a perfect family. Colton was an altar boy and an almost saint when he was a boy, but things under the surface were brewing. "Still waters run deep", doesn't even begin to describe this very disturbed individual. He was a perfectionist by nature, thus when inundated into the drug culture, he excelled at that as well. Wanting to change his persona, he became known as the campus thug.
Laura Hall was obsessed with Colton. She was madly in love with him and would do anything to keep his attention, even if it meant leading him across the border to save him from facing murder charges. Brilliant, misguided, and infatuated she chose to lead a life on the dark side.
Jennifer Cave, also a promising University of Texas student, gave way to the drug scene as well. She and Colton hooked up to become friends, but she witnessed the frightening side of him. Although red flags and sirens should have been going up everywhere, her judgment was significantly impaired when it came to Colton. Finally that lack in reasoning cost her her life.
A DESCENT INTO HELL is a bone chilling accurate account of a brutal murder much stranger than fiction. Kudos to Ms. Casey for her ability to diligently research her subjects and then to subsequently describe for the reader the ghastly scenes in such a way that keeps him engrossed. Kathryn Casey is a super true crime writer and A DESCENT INTO HELL is a superior description of her research and time well spent.
SUMMARY
Bright, attractive, and both from good families, University of Texas college student Colton Pitonyak and vibrant redhead Jennifer Cave had the world at their beckoning. Cave, an ex-cheerleader, had just landed an exciting new job, while a big-money scholarship to UT's prestigious business school lured Pitonyak to Austin. Yet the former altar boy had a dark, unpredictable streak, one that ensnared him in the perilous underworld of drugs and guns. When Jennifer failed to show up for work on August 18, 2005, her mother became frightened. Sharon Cave's search led to Colton's West Campus apartment, where Jennifer's family discovered a scene worthy of the grisliest horror movie. Meanwhile, Colton Pitonyak was nowhere to be found.
A Descent Into Hell is the gripping true story of one of the most brutal slayings in UT historyóand the wild "Bonnie and Clyde-like" flight from justice of a cold-blooded young killer and his would-be girlfriend, who claimed that her unquestioning allegiance to Pitonyak was "just the way I roll."
---
What do you think about this review?
Comments
No comments posted.

Registered users may leave comments.
Log in or register now!