"Lusty Scottish Spy and the Lovely English Rose Who Loves Him Is One Excellent Romance!"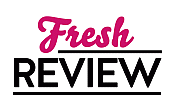 Reviewed by Kate Garrabrant
Posted August 27, 2008

Lizabeth Ives, the daughter of the Lord High Executioner of the Tower of London has stolen some important documents. She hopes to expose the chief warder, Lord Hollister, who is poisoning the king. Lizabeth will not be a victim of Lord Hollister and his lust for power and for her body. Before she can tell her father what her plans are, one of the prisoners he is torturing escapes and takes Lizabeth with him. He is Broderick Maxwell, a Scottish spy seeking information to convince the King of Scotland to align with France. Lizabeth agrees to help Broderick escape out of the city if he becomes her escort and takes her to the Duke of Gloucester. Broderick feels very protective of Lizabeth and refuses to let her travel alone when danger is all around them.
Broderick and Lizabeth meet up with Broderick's fellow clansmen and friends that can help them arrive to safety. Broderick would love nothing more to keep Lizabeth safe in his arms, while Lizabeth worries about her father and the health of the English king. There are enemies all around them as they travel further away from England and into the wilds of Scotland. Soon, Lizabeth is in Broderick's territory and he doesn't want to let her go. Lizabeth feels so safe with Broderick and he treats her like the woman she has always wanted to be. But with war on the horizon and betrayal and distrust all around them, there may be no future for this lusty Scot and his lovely English rose.
HER ONLY DESIRE is a luscious historical romance with incredible characters and a great story overall. If you like sexy, to die for heroes, Kimberly Killion has written the ultimate one with Broderick. His devotion to his friends, family and that of Lizabeth is very sweet. Poor Lizabeth is a woman with the weight of the world on her shoulders during a time where a lady like herself has no options. She is very brave, loving and filled with such optimism. And don't be surprised if you find yourself laughing at the initial interactions both she and Broderick have. Their bantering back and forth is worth the read alone.
Lord Hollister is a nasty piece of work who will stop at nothing to get what he wants. And there are some great secondary characters that also breathe life into this story. Kimberly Killion also has a great knack for combining historical reality with fiction. For a romance that has thrills and some wonderful love scenes between Broderick and Lizabeth, HER ONE DESIRE is a great historical romance that you will not want to miss.
SUMMARY
For His Love...
Astride a stolen horse, encircled by the shackled arms of Broderick Maxwell, a Scottish spy escaping certain death in the Tower of London, Lizbeth Ives rides to the north, hidden by the merciful darkness. By stealth and by cunning, the daughter of the Lord High Executioner has undone her father's cruel work, compelled to save the innocent man with her. There is no turning back—they are bound as one in his iron chains. Consumed by mortal fear, driven by passion, they disappear into the night…
A single raven follows them. Is it an omen? Or only the first of those who would capture them? They must ride on. If captured, they will face death together. But if they reach Scotland, he will claim her for his own…forever.
Videos
---
What do you think about this review?
Comments
No comments posted.

Registered users may leave comments.
Log in or register now!