"An innovative futuristic romance that will appeal to many readers."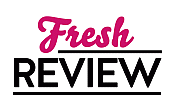 Reviewed by Mandy Burns
Posted August 15, 2008

Paranormal | Fantasy Urban | Romance Paranormal
Molly Anderson's father keeps her from all new technologies, such as the virtual video games and the drugs given to teenagers to allow them to have carnal relations, which he believes are part of a dangerous conspiracy. Her father prepares her for the worst by enhancing her vision and adding razors to her fingertips. Then he locks her in a bomb shelter for six years with her fragile mother while he works to create an antidote to save the world from destruction.
Chase Griffin's teenage crush on Molly Anderson is making progress when a mutual neighbor becomes sick. They work together to figure out why she's been taken away in a mysterious van. The situation escalates when their friends become ill, as well. As a group, they decide to hide in the mountains until the threat is minimized. Chase is devastated when Molly doesn't show up. Now, after six years of fighting for his life, Chase believes he's over it until he sees her walking down the street.
RAZOR GILR is a brilliant and innovative read that generates speculation as to what the future may hold for us all. A great story!!
SUMMARY
Molly Anderson is not your average 21-year-old. It's been six years since she and her family escaped into a bunker, led by her conspiracy theorist father and his foreknowledge of a plot to bring about the apocalypse. But her father's precautions didn't stop there. Molly is now built to survive.
Yes, Ian Anderson's favorite book gave him ideas on how to "improve" his daughter. Molly is faster, stronger, and her ocular implants and razor-tipped nails set her apart. Apart, when—venturing alone out of the bunker and into a plague ravaged, monster-ridden wilderness—what Molly needs most is togetherness. Chase Griffin, a friend from her past, is her best bet. But while he and others have miraculously survived, the kind boy has become a tormented man. Together, these remnants of humanity must struggle toward trusting each other and journey to the one place Molly's father believed all civilization would be reborn: the Magic Kingdom, where everyone knows it's a small world after all.
---
What do you think about this review?
Comments
No comments posted.

Registered users may leave comments.
Log in or register now!