"A young woman needs a home and someone to guide her out of the darkness and back to the light."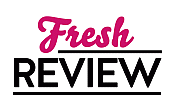 Reviewed by Suzanne Tucker
Posted June 16, 2008

Inspirational Romance | Inspirational Inspirational | Inspirational Historical
Hattie Ellenberg welcomes the challenge and the chance to have another woman in her house. The laughter had gone out of their lives one bleak winter night, years earlier, when Hattie's husband and daughter were killed in a Comanche raid. By the grace of God, Hattie and her son, Joe, survived. It was then that Joe not only lost his father and sister, but also his faith. Hattie wants him to forgive and forget, but it was a hard life before the raid and near impossible since.
Eyes-of-the-Sky has been taken from her Comanche village and placed in the Ellenberg home. She knows she does not look like a Comanche, but she remembers no other life. Eyes- of-the-Sky begins to absorb the kindness of Hattie, the words read to her each night from a book they call the Bible and begins to ask, "Who am I? Where do I belong?" And tender feelings start appearing in the region of her heart when she thinks of Joe. Will Hattie's prayers be answered when she sees her son begin a path back towards the Lord?
HOMECOMING is a beautiful and heartfelt journey of forgiveness and strength leading us on a path of courage, faith and love. HOMECOMING is a tender story told by a blessed and gifted storyteller. I know you'll be moved as I was.
SUMMARY
Jill Marie Landis weaves an unforgettable story about a young woman adrift in two worlds, and her courageous journey to discovery, belonging, and love.
Tell me who I am, Tell me where I belong. I am a woman without a name, without a home…
For the first time, Eyes-of-the-Sky prayed to the white man's God. One look in the mirror told her she was not a Comanche…yet she remembered no other life. She watched the whites who had taken her after her "rescue," the mother, Hattie, and her handsome son, Joe, and wondered what her life had been like before her childhood abduction. She looked at Joe, who had suffered much and forgave little, and knew a longing in her heart. But questions remained: What am I? Who am I?
---
What do you think about this review?
Comments
No comments posted.

Registered users may leave comments.
Log in or register now!