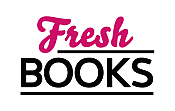 Summer Reads are HOT in July!
"This one will leave the reader questioning his own moral compass -- great stuff!"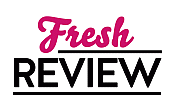 Reviewed by Jude Davis
Posted June 7, 2008

Literature and Fiction Literary
Dori Goldin rushes her eight month old son, Zack, to St. Joe's Hospital where he codes. The hospital neglects to do a standard test and then accuses her and her husband Josh of overreacting when they refuse to allow more extraneous tests done on their son. After being stopped by the police, at the request of Dr. Stokes, the Goldin's return to the hospital to complete the series of test showing nothing abnormal regarding the health of Zack. According to Dori, sometimes babies just do weird things.
Dr. Stokes had always been an outsider because of her perfectionist tendencies to over study and under socialize, but when she met Leo the two of them hit it off. She became pregnant with her son, James, but divorced her husband and became a single mom. Much to her son's distress, his father was killed a few years later. De ja vu' for Darlene Stokes, as her dad had been absent from her childhood as well. About the time the Goldin's case was about to come into full swing, Darlene's dad comes back into the picture -- an ex-con. Great! She felt the desire to once again do what was right, so she made sure he got a job at the hospital and let him live with her. What a bad decision on her part, since she was the spearhead of the case trying to take Zach away permanently because she knew that Dori was harming her own son. What Darlene forgot was that when you point a finger out, three are coming back at you. The media took full advantage of mass hysteria on a subject near and dear to people's heart -- the taking of children by bureaucratic hierarchy, with Darlene serving as the scapegoat. Even though she knew she was right, there was nothing she could do about it, or was there?
Darin Strauss' MORE THAN IT HURTS YOU is a remarkably written novel of twists and turns which both elate and infuriate the reader. His ability to take real life situations and show how the media can ramrod itself into making people believe a façade is amazing. It even makes the reader question his own true north moral compass. What an incredible read. I highly recommend it for anyone wanting an intellectually moral challenge.
SUMMARY
The acclaimed author of Chang and Eng returns with a literary showstopper— a beautifully realized novel that at its heart is the story of a woman who will risk everything to feel something; a doctor whose diagnosis brings her entire life into question; and a man who suddenly realizes that being a good husband and a good father can no longer comfortably coexist.

Josh Goldin was savoring a Friday afternoon break in the coffee room, harmlessly flirting with coworkers while anticipating the weekend at home where his wife, Dori, waited with their eight-month-old son, Zack. And then Josh's secretary rushed in, using words like intensive care, lost consciousness, blood. . . .

That morning, Dori had walked into the emergency room with her son in severe distress. Enter Dr. Darlene Stokes: an African-American physician and single mother whose life is dedicated both to her own son and navigating the tricky maze of modern-day medicine. But something about Dori stirred the doctor's suspicions. Darlene had heard of the sensational diagnosis of Munchausen by Proxy, where a mother intentionally harms her baby, but had never come upon a case of it before. It was rarely diagnosed and extraordinarily controversial. Could it possibly have happened here?

As their four lives intersect with dramatic consequences, Darlene, Dori, and Josh are pushed to their breaking points as they confront the nightmare that has become their new reality. Darin Strauss's extraordinary novel is set in a world turned upside down—where doctors try to save babies from their parents, police use the law to tear families apart, and the people you know the best end up surprising you the most.

---
What do you think about this review?
Comments
No comments posted.

Registered users may leave comments.
Log in or register now!