"A tortured hero, secret passages and a ghostly presence make this Gothic romance a winner."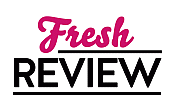 Reviewed by Suan Wilson
Posted April 14, 2008

Romance Historical | Romance Suspense | Romance
Nora Thorngoode rushes to the art gallery expecting to be received with admiration for her painting. Instead, an opportunist destroys her reputation by altering her work. Nora's father, a hard-nosed businessman from low beginnings, buys her a husband who's suspected of murdering his brother. Nora trusts her instincts and believes her moody husband has been falsely accused. When she arrives at her husband's estate, Blackheath Grange, Nora meets his nephew, who hasn't spoken a word since his father's death. The house is shrouded in shadows and secrets, but Nora has inherited a strong backbone and determination from her father. She will succeed in uncovering the secrets and claim her husband from the ghost that haunts him.
Sir Grayson Lowell is consumed by guilt regarding his brother's death. The terrible fight that proceeded Tom's fall from the cliff torments him. He sees Tom's face day and night, always there accusing him. The home he loved is now his prison. Grayson's marriage has rescued him from bankruptcy and now Nora joins him in his nightmare. At the beginning of their marriage, Grayson is resentful, but his feelings quickly change as he realizes Nora is a determined and talented young woman with a passion that matches his own.
Grayson wants to be a man worthy of Nora's love and attempts to solve the mysteries that haunt the house. Nora joins him in the search for answers. Cryptic messages from the ghost and the uncovering of secrets put Grayson and Nora in danger from an unknown foe.
In this first book in the Blackheath Moor series, debut author Allison Chase delivers a Gothic tale complete with a house filled with secret passages and a ghostly presence. Impending danger permeates the tale capturing readers' attention as the dramatic struggles between Nora and Grayson escalate. The tale ends in a dramatic and thrilling conclusion on the cliffs where it all began.
SUMMARY
They say that spirits haunt Blackheath Moor...
They wed in haste—Nora Thorngoode, to save her ruined reputation, and Grayson Lowell, to rescue his estate from foreclosure for unpaid debts. Each resents the necessity to exchange vows that will bind them for all time, and yet from the first, passion flames between them… quickly engulfing them in a sensual obsession...
But soon the lover that Nora married becomes a dark stranger to her, a man torn apart by guilt over his brother Tom's recent, mysterious death…and driven half-mad by ghostly specters who demand that Gray expose the truth. Has Nora married a murderer whose wicked deeds blacken everything around them? Or, together, in the secret passageways of Blackheath Grange and along Cornwall's remote coastline, can Gray and Nora discover what really happened that terrible night…and in setting free the troubled ghosts, free themselves as well?
---
What do you think about this review?
Comments
No comments posted.

Registered users may leave comments.
Log in or register now!