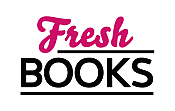 Summer Reads are HOT in July!
"A riveting depiction of a dysfunctional, delusional family ending in the ultimate tragedy."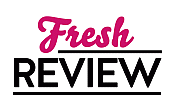 Reviewed by Jude Davis
Posted April 8, 2008

Real life is sometimes stranger than fiction. That could be said of the lives of Susan and Felix Polk and their families. Both Susan and Felix were victims of dysfunction as younger people. After surviving the Holocaust, Felix grew up to become a misguided psychologist in desperate need of fixing himself - Susan, his teenage patient. Polk crossed over the ethical line when he started having a relationship with Susan while she was under his care. That, in and of itself, would cause a teen to have issues, but that was just the tip of the iceberg for this soon to be family.
Married with three sons, the Polks had a rocky marriage at best. There was evidence of violence and abuse both with parents and children. It seemed as though everyone was shouting for help, but no one could hear their cries. It was like the pleas were just swept under the rug, and the fun taken right out of their dysfunctional lives until it ended in Felix's murder.
With no doubt in his mind, Gabriel finding his slain father, called 9-1-1 to report that his mother murdered his father. From that point on, the mayhem that was the Polk family life just kept deteriorating until the trial that ultimately landed Susan in jail for the murder of her husband. Brother was pitted against brother, mother against son, and all involved were brutally wounded in the battle. Unfortunately, the justice that was served was a generation too late, and a little too little for the future generation.
Catherine Crier does an excellent job of surmising a very complex situation with some very disturbed individuals in her book FINAL ANALSIS. I found myself waxing and waning between feeling sorry for Susan Polk and wanting to commit her to solitary confinement. The woman was a walking contradiction of massive proportion, but there could not have been a better in-depth profile of the events and the people as Ms. Crier expertly unravels all of the mess that led up to that fatal night. I, like one of the jurors, "felt like I knew Susan Polk" after having read the book. Well researched and intricately written this account of a horrific tragedy was spellbinding.
SUMMARY
In October 2002, Susan Polk, a California housewife and mother of three, was arrested for the brutal murder of her husband, Felix. More than twenty years her senior, Felix was teenage Susan's psychologist when their unorthodox romantic entanglement began, eventually leading to a difficult marriage, disturbing allegations of abuse from both sides, and Felix's gruesome murder. What followed was an extraordinary trial that captivated a nation—as police, attorneys, and the media tried to understand what pushed a seemingly devoted homemaker over the edge.
---
What do you think about this review?
Comments
No comments posted.

Registered users may leave comments.
Log in or register now!