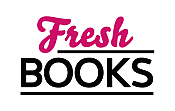 Sweet Romance + Thrilling Intrigue = February Best Reads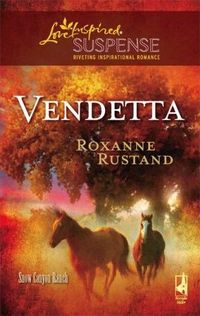 Vendetta, February 2008
Snow Canyon Ranch #2
by Roxanne Rustand

Steeple Hill Love Inspired Suspense
Featuring: Cole Daniels; Leigh McAllister
256 pages
ISBN: 0373442777
EAN: 9780373442775
Paperback
Add to Wish List

Purchase
"Second book in the McAllister trilogy, proves to be equally as worthy in suspense and inspiration."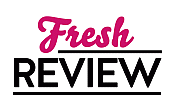 Reviewed by Jude Davis
Posted March 10, 2008

Inspirational Mystery | Romance Series
Leigh McAllister, Claire's youngest daughter, comes home to begin her career in veterinary medicine close to her family. Kind and conscientious, how could her presence ever be a threat to anyone? But someone in town is out to get her -- actually ruin her reputation and life. No matter which way she goes, gossip follows until she is forced to beg a favor from the one person she would just as soon never see again -- Cole Daniels. Cole recently acquired the land that had been promised to her and her sisters by their uncle before he died. How he got that land was still a mystery, but Claire would never forgive her brother for selling the land, and Cole for buying it.
Cole Daniels has returned to avenge his father's name. Accused of murder; incarcerated until his death; Cole knows in his heart that his father was innocent. No one in town is willing to open up old wounds, or maybe they are just afraid. Leigh and her uncle took the stand many years ago against Cole's father with the evidence that sent him to prison. Leigh seems so honest and sweet, how is it that she could have lied on the stand? Could it be that she saw only a portion of what had happened? Cole had to get to the bottom of it to clear his dad's name.
With reputations at stake, both Leigh and Cole must figure out what is going on before the murderer can do more damage to either family.
VENDETTA, Roxanne Rustand's second in the series about the McAllister sisters, is as wonderfully suspenseful as her first. Inspiring and wise, Ms. Rustand makes the McAllister's family as real as my own. Pragmatic, down -- to -- earth, Leigh handles the town with all of its small town gossip with grace. I just can't wait to meet the third sister.
Learn more about Vendetta
SUMMARY
Guilty until proven innocent...that was always the McAllister family motto, wasn't it? Cole Daniels will never forget it--no matter how interested he is in pretty, kind Leigh McAllister. Thanks to lies told by her uncle, Cole's father was wrongly imprisoned. Now that Cole and Leigh are both back in Wolf Creek, Wyoming, he's sure that Leigh holds the key to clearing his father's good name. But his quest for justice is complicated by the escalating sabotage of Leigh's vet clinic, his growing feelings for her, and the determination of someone who will stop at nothing--not even murder--to keep the truth about the past hidden...
---
What do you think about this review?
Comments
No comments posted.

Registered users may leave comments.
Log in or register now!