"Will the Jamison family allow an outsider to expose their family history?"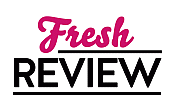 Reviewed by Leanne Davis
Posted March 10, 2008

E. Barrett Browning is working toward a tenured position at the university in Texas. She just needs to be published to further her career. When she is offered the change at the papers of the Jamison family, she knows that her chances of tenure are good. Her deal with the patriarch of the Jamison family will allow her the chance to publish some wonderful articles.
When Mr. Jamison passes away, the papers are left to Davis Jamison, a hard-headed businessman who won't let sentiment or the undocumented deal go forward without a lot of thought. Davis is reluctant to allow the research to move forward to when his cousin insists that the project can't forward because of a scandal that will destroy their reputations.
Barrett doesn't care about why she gets approval, just that she does. She and Davis will find that the papers will reveal more than they could have imagined.
The attraction that has formed between Davis and Barrett could put them at odds since Barrett is working for Davis. A professor from Barrett's college is trying to undercut her reputation and experience, then trying to steal her work. Davis finds himself defending Barrett with some of his family and the professor. Then Davis's cousin goes nuts trying to protect the family honor. The assualts increase the attachment between Davis and Barrett.
When they finally find the final diary of Mary Jamison, the revelations they find may cause a break between Davis and Barrett. Each will have to consider what their priorities are and how a relationship fits into their lives.
The story is told by alternating the past, through diary entries, and the present with the relationship between Davis and Barrett.
I've known this author for a few years on a personal level but had never read her work. I really enjoyed this book. The characters are well developed and the diary entries give a glimpse of what life was like nearly 200 years ago. The transitions from past to present didn't disrupt the story.
The final revelation wasn't shocking since it is hinted at throughtout the history. The impact it might have on a family and two people with different ideas of what should be done with the information was handled beautifully. It was easy to sympathize with both hero and heroine; to understand what this kind of knowledge might do to a new romance.
SUMMARY
Standard elements of the romance novel—including a decaying plantation house and a terrible secret—are enlivened by outbreaks of the paranormal in this tale of Barrett Browning, a young historian summoned to inventory a library of family papers. With mounting excitement, she discovers that the letters and journals before her are a treasure trove of potential articles that could further her career at the university where she teaches, but venture capitalist Davis Jamison, the owner of the plantation, is intent on keeping the documents private and distrusts her scholarly ambitions. The standoff between the two opponents begins to crumble, however, as Barrett becomes more and more unsettled by evidence of magic and murder in the family's past, and Davis, who has sworn never to trust a woman with his property or his heart, struggles with the realization that he is falling in love.
---
What do you think about this review?
Comments
No comments posted.

Registered users may leave comments.
Log in or register now!