"A bone chilling thriller with a vengeance."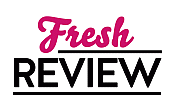 Reviewed by Jude Davis
Posted February 14, 2008

Edward Jenner had made enemies in high places while onboard as New York City's medical examiner. Enemies that would cost him, but no more than September 11th had. He just did not have the where--with--all to go back into forensics after the carnage of that day and those that followed. He wanted out, but that was not to be. When a deranged serial killer set out on an eccentric killing spree of college victims, Jenner got too involved to walk away.
Ana witnessed firsthand the travesty of a psychotic killer as her roommate and friend was mutilated by his farcical fantasies. His promise to get her sounded in her ears and heart despite her attempts to numb them with alcohol and drugs . The vision of her roommate and other victim etched in her brain like those that had the investigators stumped. "Damaged goods", Ana and Jenner had to help one another combat this villain and solve the mystery that had the forensic pathologists stumped. With dead ends leads, egomaniac enemies, and just the sheer madness of the killer, it was not going to be an easy journey for either of them. Both had to escape their self -- imposed prisons for the sake of their own freedom.
PRECIOUS BLOOD, Jonathan Hayes' debut into novels, proves him to be an extremely well educated and researched man of forensics. His work is intelligent, and his plot explosive. The characters are multi-faceted, flawed, and real. The symbolism frightening as it delves into a theological madness. Brilliantly written to keep up with a fast paced and frightening killer, this reader gives kudos to Hayes for being able to do it justice. With an exceedingly excellent depiction of the gruesome work of forensic pathologists and investigators who have to face life's worst of humans, I know that Hayes will be a name that readers will see a whole lot more. I can't wait. Great book!
SUMMARY
New York City medical examiner Edward Jenner thought he'd gotten out, turning his back on forensics—and life—after the nightmare of September 11. But when a young student is found murdered, her mutilated body hanging on the wall of an East Village apartment, Jenner is forced out of retirement. One look at the victim and Jenner is sure there's a serial killer on the loose—a hunch confirmed when he uncovers a second horrific murder. And when a friend asks him to look after a beautiful girl threatened by the killer, Jenner can't refuse.
Dragged back onto the dark streets of New York City, Jenner is pushed to the limits of his physical endurance, pitting his sharpest intuitions against the elusive maneuverings of a psychopath. He's getting within inches of the answer, but the clock is ticking and the killer is just too fast—ten steps ahead of the police, two steps ahead of Jenner, and always just out of reach.
As the killings continue, Jenner's desperate chase brings him ever closer to the man behind the grisliest murders he's ever seen—and only one of them can survive.
This is real-world forensic investigation, where fingerprints lead nowhere, DNA doesn't help, and serial killers aren't always caught in the nick of time. . . .
---
What do you think about this review?
Comments
No comments posted.

Registered users may leave comments.
Log in or register now!