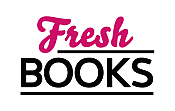 New Year, New Books!
"This innovative and intriguing paranormal series is steamy and sexy."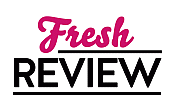 Reviewed by Mandy Burns
Posted February 13, 2008

Romance Erotica Sensual | Paranormal | Romance Paranormal
Tom Knight, aka Ender, is a loner and assassin for ACRO (Agency for Covert Rare Operatives), so he's not sure why he's being sent on this latest mission. His curiosity about why his employer wants to add an animal-lover like Kira Donovan to their unusual arsenal gets the best of Tom when he becomes territorial and refuses to let anyone but himself touch Kira. Unfortunately, danger is lurking close by and Tom is running out of time.
Kira Donovan is fully aware of her special bond with animals that allows her to communicate with them. Working on a farm, she's completely within her element, but she panics a little when she's forced to replace the hired help. However, when Tom Knight shows up for the job, she can't help but be satisfied that he meets her needs, in every way.
This second book in the ACRO series is fabulously sexy and intriguingly hot. I have become addicted to the collaboration of the two authors known as Sydney Croft, and I'm ready to find out what happens next. Definitely a must-read.
SUMMARY
Feel the heat. Hear the roar.
The fever has begun...

There's a storm rising. Electricity crackles in the air. For Kira Donovan, it's that time of year again: when the need floods her flesh, when almost any man—the bigger and the stronger the better—will do. For Kira, an animal psychic, the heat is a matter of life and death, and this year it has come at just the right time. Tom Knight, a natural-born predator, has arrived at her isolated Idaho farm—for reasons all his own. . . .

At first Kira isn't interested in Knight's motives. She only needs him—his body, his hands, his scent. But soon, through a daze of desire and distrust, Kira discovers Knight's world—the world of a covert operative, one man among dozens of secret agents waging an astonishing global war. Knight's mission is to bring Kira—kicking and screaming if necessary—into the Agency for Covert Rare Operatives and harness her extraordinary gift. He never expected the powerful emotions she would ignite in him, or the fierce desire to keep her safe from harm. For as darkness gathers around them, Kira is feeling the heat once again, leading them both on a wild ride of delicious thrills . . . and terror beyond imagining.
---
What do you think about this review?
Comments
No comments posted.

Registered users may leave comments.
Log in or register now!