"A fun and exciting addition to this marvelous vampire series."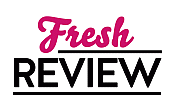 Reviewed by Sheila Graves
Posted February 13, 2008

Romance Paranormal | Paranormal
Marguerite Argeneau finally has a career, after several hundred years in an unhappy marriage. She's a vampire, of course, one of the Argeneau vampires, and she's going to be a private investigator. Marguerite is on her first case and has gone to Europe to find the mother of an immortal (vampire). Little does she know that the woman she's searching for is much closer than she thinks.
Julius Notte is also a vampire; rich, suave and Italian. He wants Marguerite and is willing to court her to gain her love. Julius knows Marguerite is his lifemate and will do whatever he has to in order to prove that to her. He's hoping that courting a woman hasn't changed too much -- he hasn't done it in 500 years, so he's a little rusty.
VAMPIRE, INTERRUPTED was a lot of fun. Watching the relationship between Marguerite and Julius develop, while the mystery deepened, was intriguing and exciting. Even though she's several hundred years old, Marguerite is someone many women will relate to. With snappy dialogue and a healthy dose of humor, Ms. Sands has penned another great installment in the Argeneau vampire series. Every one of the Argeneau books has been great fun to read. Enjoy.
SUMMARY
IT WAS A CASE SHE COULD SINK HER TEETH INTO . . .
After seven hundred years of life, Marguerite Argeneau finally has a career. Well, the start of one, anyway. She's training to be a private investigator, and her first assignment is to find an immortal's mother. It seemed simple enough, until Marguerite wakes up one evening to find herself at the wrong end of a sword. Now she realizes she's in way over her head.
Julius Notte wants to protect Marguerite, and not because someone just tried to take her head off. She doesn't know it yet, but she's his lifemate and he's determined to woo her. It's been over five hundred years since he last courted a woman, but surely the techniques haven't changed. Now if only he can keep her alive – so to speak – so they can have that happily-ever-after.
---
What do you think about this review?
Comments
No comments posted.

Registered users may leave comments.
Log in or register now!