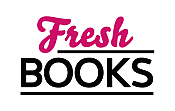 March Books to ROAR over!
"Melissa Walker surprises with her duck-out-of-water Cinderella story, VIOLET ON THE RUNWAY."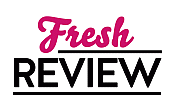 Reviewed by Lexi Carter
Posted November 25, 2007

Violet Greenfield is tall, some would say freakishly tall. So tall in fact that everyone at Chapel Hill High School refers to her as the Jolly Green Giant, or at least they do in her mind. To Violet, that horrifying nickname follows her all the way to the beginning of her senior year. She is so stunted by her own awkward height, that she can't even bring herself to don her new "trendy" first-day-of-school outfit, which could possibly launch her into the school's social stratosphere. The only thing keeping her from skipping the first day of school all together is the business card from a Tryst Modeling Agency agent snuggly tucked away in her extra-long jeans pocket. This really could be the first day of the rest of her life, if only she could work up the strength to tell her parents that she wants to fly to New York for Fashion Week go-sees with her new agent Angela.
VIOLET ON THE RUNWAY is a deliciously bright debut from former magazine editor Melissa Walker. It's so much fun to watch the ugly duckling Violet turn from a "giraffe on roller skates" to the empowered top model with a heart. Although the language is mature for a young adult novel, Walker flits in and out of high school life and high fashion living with ease and poise. She makes even the most jaded characters likeable and more importantly redeemable. We perk up when photographers and stylists tear down Violet's self-esteem, because we know that she can handle the scrutiny and can keep herself grounded. She will use her growth as a model to change how she views herself, and how people treat her. Ultimately, Violet's model transformation mirrors the reader's own image transformation—even though Violet's is more fairy tale than realistic.
SUMMARY
A wallflower in the spotlight can do one of two things: wilt, or blossom...

Violet Greenfield's life changes forever when a lady in giant Chanel shades tells her she could be IT, the next Kate Moss-but taller, and without the PR problems. That's how Violet winds up with a business card in the front pocket of her jeans on her first day as a senior in high school. Angela Blythe from Tryst Models in New York City wants to put Violet on a plane and whisk her into the world of high-heeled boots and oversized sunglasses. Tall, skinny Violet, who's been P-L-A-I-N practically forever.

And guess what? She's going.
---
What do you think about this review?
Comments
No comments posted.

Registered users may leave comments.
Log in or register now!