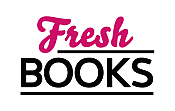 Summer Reads are HOT in July!
"Three powerful stories centered around one family trying to make a difference."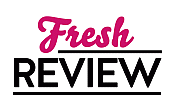 Reviewed by Melissa Kammer
Posted October 15, 2007

Romance Anthology | Saga | Inspirational
BLESSED ASSURANCE chronicles the lives of three generations of the Wagstaff family. The backdrop of each story is something significant in history, from the Chicago fire to the San Francisco earthquake to Prohibition, and through it all is the presence of racial discrimination, as the Wagstaff family knows no color boundaries. These events and struggles test their faith.
In WHISPERS OF LOVE, Jessie Wagstaff is a Civil War widow who runs a boarding house in Chicago to support herself and her son, Linc. Due to her upbringing with her stepfather, she has no desire to remarry and subject Linc to what she endured. She also has a calling to find a doctor who will care for any person regardless of the color of their skin. She has no medical training and uses what skills she has to the best of her ability, but she knows it is not enough. When two men come into her life, she has to wonder if God has sent them. Will one of them be the answer to her prayers?
In LOST IN HIS LOVE, widower Lincoln Wagstaff relocates his family to San Francisco. He is social activist ready to start a newspaper dedicated to injustice, and he needs the help of a certain person. Cecilia Jackson is a young orphaned debutante in the care of her aunt. Through some unfortunate incidents, Cecilia is left without a chaperone. Feeling her failure in society, she decides to become a journalist for Linc's paper. When she sees the cruelty of child labor and the filthy working conditions, she vows to make a change. Will her heart be open for other changes?
In ECHOES OF MERCY, Meg Wagstaff finds herself traveling to New Orleans to help her childhood friend, Del Dubois, who has been charged with murder. Meg and Del have recently returned from war torn France where each served their country. Meg knows that Del would never murder anyone, and that he is being used as a scapegoat because of his color. The people of New Orleans, especially District Attorney Gabriel St. Clair, are not a very friendly bunch to a single, unchaperoned female. She is well aware of the racial tension, but she will do anything to prove Del's innocence. Will anyone help her?
Lyn Cote has created a wonderful inspirational trilogy. Each story builds the foundation for the next. The reader grows with the characters as we experience their pain, their suffering, their helplessness, and their love. Though the stories are filled with tragedy, there is the absolute faith that God is in control even when everything around them seems to be spinning out of their hands. BLESSED ASSURANCE is a remarkable family saga, and a fabulous inspirational tale.
SUMMARY
In Whispers of Love, Civil War widow Jessie Wagstaff must fend for herself and her son. When a stranger, Lee Smith, befriends Jessie's son, even though she recognizes nine-year-old Linc's need for a father figure, she's reluctant to let a new man into their life. When the Great Chicago Fire blazes, every heart is pushed to its limits.
In Lost In His Love, Jessie's son Linc, a social activist and reporter, charms his way through the upper class of San Francisco to build much-needed support for his fight against child labor. His main target is Cecilia Jackson, a beautiful heiress who doesn't recognize the crucial part she plays in this dangerous exploitation. As the secrets of her family's dark past are exposed, Cecilia must revive her own wounded spirit and find the strength to lean on the never-failing love of Christ. But when the 1906 earthquake hits, everyone's faith will be put to the test.
In Echoes of Mercy, Meg Wagstaff challenges the racial barriers of 1920s New Orleans in order to prove that her childhood friend did not commit murder. The stubborn lawyer prosecuting the case, Gabriel St. Clair, is an authentic Southern gentleman who makes the mistake of underestimating Meg, both her tenacity and her charm. Despite their many differences, sparks begin to fly. But when Meg discovers the truth, will Gabe be able to protect her from those who can't afford to have justice prevail?
---
What do you think about this review?
Comments
No comments posted.

Registered users may leave comments.
Log in or register now!