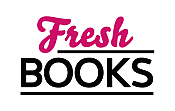 Summer Reads are HOT in July!
"The truth behind the words..."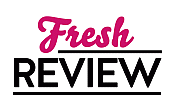 Reviewed by Jennifer Vido
Posted October 15, 2007

As far as anyone can tell, the Faradays are the perfect family. Five beautiful daughters, a loving wife, and a successful husband all under one roof in Tasmania, Australia. For as long as they all can remember, their lives have consisted of a thriving household founded on love and support with their mother at the very core of their existence. Of course, the girls do have their differences, but when push comes to shove, they manage to come together whenever the need arises.
When a routine operation turns into a tragic death, Leo Faraday is forced to parent these girls on his own with only the memory of his devoted wife to carry him through. As fate would have it, the youngest daughter winds up pregnant and what evolves is an unconventional arrangement for the upbringing of a precious baby girl. Sometimes one mother is quite enough, but imagine five? Indeed, little Maggie Faraday has the best of both worlds as she grows up under the auspices of all the Faraday women complete with lots of family traditions and many special surprises to shape her future. Fast-forward twenty years later and Maggie is now living in New York City on her own trying to pick up the pieces of her unraveling life. What once seemed fruitful quite abruptly turns sour as she does her best to separate from her over-controlling family. No longer an innocent child, she begins to question stories from the past especially the truth behind the disappearance of her favorite Aunt Sadie. The only person who holds the key is her beloved grandfather, but what he asks of her in return will ultimately change her relationship with the family forever. THE FARADAY GIRLS is the third novel for Australian writer, Monica McInerney. Like her two previous works, her forte is the elegant prose she so expertly crafts that breezes across the pages and captures the reader from the very start. Charming, engrossing, and thought-provoking... McInerney is truly at her best.
SUMMARY
As a child, Maggie Faraday grew up in a lively, unconventional household with her young mother, four very different aunts, and eccentric grandfather. With her mother often away, her aunts took turns looking after her–until, just weeks before Maggie's sixth birthday, a shocking event changed everything.
Twenty years later, Maggie is living alone in New York City when she receives a surprise visit from her grandfather Leo, who brings a revelation and a proposition: He's preparing a special gift for his daughters and needs Maggie's help. When the Faradays gather from all parts of the world to celebrate Christmas in July–a longstanding tradition–Maggie uncovers unexpected family history and learns that the women she thought she knew so intimately all have something to hide.
---
What do you think about this review?
Comments
No comments posted.

Registered users may leave comments.
Log in or register now!