"Fascinating murder mystery set in exotic locale."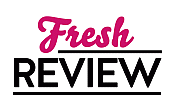 Reviewed by Anne Pepper
Posted August 17, 2005

As the second installment in Grimwood's Arabesk trilogy, EFFENDI follows Ashraf (Raf) Bey, now chief of detectives in glittering El Iskandryia; a 21st century Ottoman Empire akin to our present day Middle East, complete with madersa, horse-drawn calechès, djinn and daily calls to prayer.
Hamzah Effendi is going to be tried for murder, and Raf is to prosecute him. Zara, Raf's discarded ex-fiancée is set to defend her father. This time, not even the fox can smooth things over for Ashraf Bey. No one but Raf hears the fox, but Hani, his niece, seems to understand its existence better than any child should.
With a flurry of interesting characters, EFFENDI is a miasmic experience and definitely worth a read. A series of flashbacks to a holy war fought by children forms the backbone of this marvelous book. Graphic accounts of serial murders are interspersed to leave a reader wondering who could be committing such grisly crimes, and asking why the modus operandi for each murder keeps changing.
Learn more about Effendi
SUMMARY
It's the twenty-first century and El Iskandryia — an alluring metropolis built on seduction, corruption, and lies — is the double-dealing heart of an Ottoman Empire that still rules the world. But these days a sense of dread hangs over El Isk — and over Ashraf Bey, the city's new Chief of Detectives. A trial is set to take place, and it's up to Raf to decide the case. There's only one problem: the suspect is the billionaire father of the woman Raf should have married.
Industrialist Hamzah Effendi is accused of crimes so horrible that even El Iskandryia wants him eliminated. But Raf finds that protecting the sensual and impetuous Zara Quitrimala from the secrets of her father's past may be even more dangerous. For Raf must now solve a series of brutal murders that are somehow connected to the case — and to Zara. And the closer Raf gets to the truth, the more elusive the answers become — and the closer he comes to his own demise...
---
What do you think about this review?
Comments
No comments posted.

Registered users may leave comments.
Log in or register now!