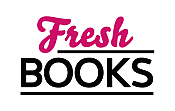 Best August Reads!
"Excellent debut novel that's fast-paced, intense and highly interesting."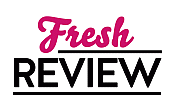 Reviewed by Sheila Graves
Posted September 16, 2007

Suspense Spy | Thriller Political
Dr. Cameron (Cammy) Talbot has developed a new missile defense system and has computer tested it, but hasn't field tested it yet. Lt. Colonel Hunt Daniels, detailed from the White House and National Security Council to investigate Cammy's patented new breakthrough, finds more than the missile defense system to interest him. But militants from the Kashmir region of India have stolen three missiles and have sent an agent to Washington, D.C. to steal Cammy's work -- or kill her -- to keep the West from getting it. Keeping Cammy alive becomes almost a full-time job for Hunt when they end up in India, testing her new system against the real thing.
CHECKMATE, Ms. Bodman's first novel, is fast-paced, fun, intense and very interesting. Showing the workings of Washington from a new angle, the story is fresh and the characters come alive. Don't miss this great book, or the next installment in Cammy's story, GAMBIT, coming in February 2008.
SUMMARY
When Dr. Cameron Talbot invents a breakthrough technology to defend against cruise missiles, she needs funding from a reluctant Congress and help from the White House to develop her project. Lt. Col. Hunt Daniels, detailed from the Pentagon to the White House National Security Council, sees the potential of this incredible invention. But disaster is brewing overseas as militants steal several missiles and launch the first one against India. The militants also send one of their agents to Washington, DC, to steal Dr. Talbots new technology. The scientist and the NSC staffer find themselves enmeshed in terrorist plots and political wrangling at the highest levels. From the Oval Office to the Taj Mahal, the tension and intrigue escalates and brings two countries to the brink of war.
---
What do you think about this review?
Comments
No comments posted.

Registered users may leave comments.
Log in or register now!