"A haunting mystery full of twists and turns"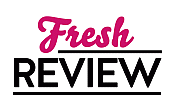 Reviewed by Denise Powers
Posted August 22, 2007

A series of seemingly unrelated events occur, drawing former L.A. policeman Jack Whalen into a web of deceit. A wife and son are brutally murdered in Seattle. The husband has vanished and is presumed guilty of the crime. Miles away, a little girl goes missing. Odd behavior is exhibited by Jack's wife, before her brief disappearance in Seattle. Jack's involvement begins with a phone call from an old high school acquaintance.
Jack Whalen thinks life is perfectly normal after he and his wife relocate to rural Pacific Northwest. But as more truths are exposed, he begins to wonder if everything he believes to be true is a lie. Will a missing cell phone tell tales? Is Amy having an affair? Who is Shepherd and who does he work for? What does the murder of an unassuming man's family have to do with Jack's wife, Amy?
The novel alternates Jack's first-person narrative with various third-person points-of-view. This allows the reader get more information than Jack is privy to. The gloomy weather of the Northwest is the perfect backdrop for this eerie story with all its haunting twists and turns. I can almost feel the chill in the air, even now in summertime.
THE INTRUDERS is a most unusual suspense novel with horror elements. Mr. Marshall's hardcover debut is a real puzzler at heart. Not quite my cup of tea, but conspiracy theorists and readers who love books that really make them think will find this story to be right up their alley. And, squeamish readers, be forewarned; this novel contains a significant amount of on-page violence. Lingering questions will haunt the reader long after turning the final page. Who are we, deep down? And can we trust anyone, even those closest to us?
SUMMARY
For Jack Whalen, it all starts with a visit from a childhood friend, now a lawyer, who asks for his help on an odd case. The family members of a scientist have been brutally murdered, and the scientistówho may have had something to hideóis nowhere to be found.
But Jack has more pressing matters on his mind. His wife has told him that she's on a routine business trip to Seattle, yet she hasn't checked into her hotel. Calls to her cell phone go unanswered, and when Jack travels to Seattle to investigate, she's vanished.
And in Oregon a little girl goes missing. She's found miles away, but it soon becomes clear that she's not an innocent victim, and is far from defenseless. Unusual events, all leading to the same place. As a former patrol cop who left the force under difficult circumstances, Jack is determined to find some answers. Yet the more he digs, the more the intrigue grows. Searching into the dark secrets of a past that still haunts him, Jack discovers that the truth has roots deeper and more evil than he ever feared.
---
What do you think about this review?
Comments
No comments posted.

Registered users may leave comments.
Log in or register now!