"A decidedly strong interpretation of hate and terror."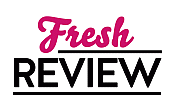 Reviewed by Sabrina Marino
Posted July 21, 2007

Butch Karp, a New York City District Attorney, is recuperating from being shot three times in an assassination attempt. His wife, Marlene Ciampi, shot the would-be assassin and gave Butch strict orders to rest at home and not to step one foot into his office.
But Butch just can't not work. Terrorists murdered six schoolchildren before the attempt on Butch's life. He studies the evidence in an attempt to seek justice for the slain children. While he recovers from his near-death experience, his college friend's brother contacts Butch needing legal advice concerning his effort to get back his job as a college baseball coach.
Marlene does the legwork for Butch, who's agreed to assist the younger brother. She heads to Idaho to investigate the situation. In the course of her visit, she meets a man who has personal issues with the president of the college, the same man who fired the coach. Further investigation leads Marlene to men with despicable beliefs; dangerous men who need to be stopped.
Butch's daughter, Lucy, lives in New Mexico with her boyfriend. She has some visions that lead her back to New York City to stop a new assassination attempt. Some of those involved may work with her father, but she doesn't want to say anything until she's certain. Lucy enlists the help of trusted friends to save the target from death.
Butch prepares for the coach's case in Idaho realizing, with the help of his wife and daughter, that the events surrounding the coach's dismissal are more complicated and closer to home than he ever would have imagined. Teamwork and determination weave the cords of hate crimes and terrorism that bring the danger back to New York City in the story of MALICE, a plot engrossed in the terrorist issues we deal with in today's world.
I'm new to the Butch Karp series. At first, I had a difficult time staying focused due to all the details presented. Once I settled into Tanenbaum's writing style, I found the story moved quickly and the layers of details blended into a clear, crisp presentation. I thoroughly enjoyed the characters and decided that I have to read another of his stories, so I bought the previous book, which will give me more insight into this series. Knowing Tanenbaum's legal expertise makes MALICE an insightful look into the politics of the nation and the politics in the legal system. I may find myself addicted to the Butch Karp series.
Learn more about Malice
SUMMARY
New York District Attorney Butch Karp, recovering from an assassination attempt that came within a few millimeters of killing him, takes on a shadowy cartel that uses terrorists to further their criminal empire and slide the United States toward a fascist state that they can control.
---
What do you think about this review?
Comments
No comments posted.

Registered users may leave comments.
Log in or register now!