"An explosive debut!"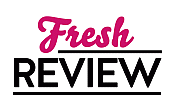 Reviewed by Susan Marchant
Posted August 9, 2005

Tough talk, graphic violence and psychopaths you love to hate are just part of doing business in Rowe's debut novel. Trust me, you really do not want to "do" lunch with this bunch.
Right from the explosive opening, the reader is in for a rough ride. And while I normally do not like plot lines that are punctuated with body parts, I have to say this book was hard to put down. The trouble begins with the meeting of two FBI retirees, buddies with family ties. They are left over from the old days in the bureau when the lines between legal and illegal rights of suspects were less tidy than the current ACLU would appreciate.
Jack Fontana, who did some hard time for stepbrother Matt Shannon, is out to collect for the favor of replacing him as a "defrocked drug agent in a state penitentiary." A cruise ship is the target. Columbian drug money is the payoff.
The fun begins with a nice game of "blow-up the barge in a busy canal." Like bungee jumping with a long cord over a shallow pool of hungry sharks, the reader is pushed over and over again to a breath-hitching crisis, and then jerked back just in time only to do it all over again. The cast of characters include the stepbrothers, a nurse/call girl, an accountant/diamond thief, a Marxist airline hijacker/armored car heister, two professional murderers with attitudes, and a former mermaid with the Weeki Wachee Spring Water Show in south Florida.
Read FEVER if you have strong nerves. Turn off the cell phone, pull the blinds and block out some time. Once you begin, you won't want to stop.
Learn more about Fever
SUMMARY
Matt "Loose Cannon" Shannon is an ex-FBI agent turned head of security for the world's largest cruise line. It's a career move that owes more to his predilection for the bottle and a few well hidden skeletons than his fondness for the Miami sun.
In the novel's explosive opening, Shannon's stepbrother, Jack Fontana, puts his back against the wall. At a waterfront reunion, Fontana gives Shannon what looks like a game controller-and before he knows what he's done, Shannon has sunk a freighter in Miami's shipping lane and his fingerprints are all over the device that sent the signal. Only once he's cornered does Shannon learn his stepbrother's real plan-a cruise ship job that could make enough money to last their lifetimes. Shannon thinks he's only providing backup and intelligence. And by the time he learns what's really going on, he's in too deep: the cruise ship has been hijacked and several people are already dead.
FEVER is the story of Shannon's race to unravel the deadly labyrinth. With the help of a mysterious woman and his own instincts, he finds the one path that might allow him to survive.
---
What do you think about this review?
Comments
No comments posted.

Registered users may leave comments.
Log in or register now!