Wired, July 2007
by Liz Maverick

Dorchester Shomi
Featuring: Roxanne Zaborovsky; Leonardo Kaysar; Mason Merrick
352 pages
ISBN: 0505527243
EAN: 9780505527240
Paperback
Add to Wish List

Purchase
"Magna fiction to the max in this bold launch of the new Shomi imprint line of books."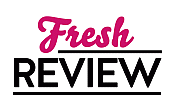 Reviewed by Mandy Burns
Posted June 15, 2007

While on a trip to the nearby 7-11 store, Roxanne Zaborovsky suddenly realizes that someone is following her and panics. Roxanne becomes caught between two men trying to kidnap her for individual reasons she can only imagine. To her dismay, one of the men is her old college roommate's sexy ex-boyfriend, which makes the truth of what is really going on even more confusing and unbelievable.
Mason Merrick has a unique profession as a wire jumper. He uses high-tech technology to move from one plain of reality to another; his current job is to protect Roxanne and the top-secret program she will create in the future from falling into the wrong hands. Leonardo Kaysar needs Roxanne's technology for his own purpose and hopes he can gain her trust enough to secure his future. All three of their destinies are intertwined and only they have the power to change it -- but at what cost?
Liz Maverick's unique characters are extremely creative and audacious in this launch book of Dorchester's new Shomi imprint. Every page has a delicious twist and will keep you on the edge of your seat.
Learn more about Wired
SUMMARY
Seconds aren't like pennies. They can't be saved in a jar and spent later. Fate seeps through cracks and shifts like fog. Pluck a second out of time or slip an extra one in, the consequences will change your life forever. Is the man you love really the man you think you know, or is there a version of your life in which he's your enemy? If you didn't know who or what you were before, would you take a chance on becoming that person again?
L. Roxanne Zaborovsky is about to discover fate is comprised of an infinite number of wires, filaments that can be manipulated, and that she's not the one at the controls. From the roguishly charming Mason Merrick—a shadow from her increasingly tenebrous past—to the dangerously seductive Leonardo Kaysar, she's barely holding on. This isn't a game, and the pennies are rolling all over the floor. Roxy just has to figure out which are the ones worth picking up.
---
What do you think about this review?
Comments
No comments posted.

Registered users may leave comments.
Log in or register now!