"Lots of suspenseful twists and turns make this crime procedural thrilling and capitvating."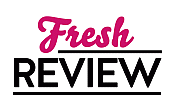 Reviewed by Stacey Herman
Posted February 12, 2007

Thriller Psychological | Thriller Legal
Seattle attorney Dana Hill knows that bad things happen in threes: her twin brother is murdered, she gets diagnosed with breast cancer, and she discovers her husband Grant is having an affair. Robert Dugoni certainly knows how to create a real, likable main character for the reader to rally behind and one for them to dislike -- a self-centered, philandering husband.
As her marriage crumbles and her health deteriorates, Dana throws herself into the troubling murder of her twin brother. She was the last person to talk to him, just moments before he was beaten to death. He told her he was in trouble and wanted to talk. She postponed talking to him until it was too late.
The more Dana uncovers about the crime, the more dead bodies appear, creating a complicated, interwoven crime thriller. It appears that the killer (or killers) would prefer to see the case grow cold and set their sights on a meddling twin.
Dugoni's writing style is very smooth. The words roll off the page as he's able to tell a complicated tale without overwhelming the reader with bureaucratic crime procedure details. He captures the point in every day moments that we can all relate to with a keen eye. DAMAGE CONTROL is a thrilling reading spree, filled with suspenseful twists and turns.
SUMMARY
Dana Hill is accustomed to stress: she's a successful attorney at a prestigious Seattle law firm, the mother of a young daughter, and the wife of a busy, self-involved man. But her carefully-balanced world is rent asunder when she is diagnosed with breast cancer, her twin brother is beaten to death in an apparent robbery-gone-wrong, and she discovers that her husband is having an affair.
Delaying medical treatment, Dana deals with her grief by throwing herself into the investigation of her brother's homicide. She soon finds that those connected to the murder are beginning to turn up dead, and someone masquerading as a cop is coldly and efficiently wiping out all signs of evidence.
---
What do you think about this review?
Comments
No comments posted.

Registered users may leave comments.
Log in or register now!