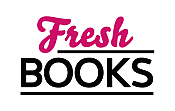 Finish off the year with great December reads
"Intense, gripping erotic paranormal romance with crisp dialogue and detailed images."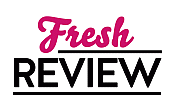 Reviewed by Sheila Graves
Posted January 15, 2007

Fantasy | Romance Erotica Sensual
Mona Lisa is given a territory to rule by the Monere. The Monere are children of the moon, stronger and faster than humans; the truth behind all the vampire and werewolf legends. The territory she's been awarded is New Orleans. So she's queen over her territory, even though she's a mixed blood, the child of a human man and Mona Sera, her cold and uncaring Monere queen mother.
There are many who don't want Mona Lisa to have the territory, especially the queen who lost it to her. Even though Mona Lisa is accompanied by a retinue, including her two Warrior Lords, Gryphon and Amber, she will have to fight to establish herself as ruler. Her enemies are willing to fight to the death to prevent her rule, but they don't know she has powerful help available, including that of the King of Hell himself.
MONA LISA BLOSSOMING was just as entertaining as the first novel of the Monere, MONA LISA AWAKENING. Gripping with intensity from page one, I was immediately pulled back into Mona Lisa's world. Well-crafted with detailed images, crisp dialogue and steamy sex, Sunny has another winner, seamlessly continuing the story from the first book. If you like Laurell K. Hamilton, Christine Warren and MaryJanice Davidson, you will love Sunny. Don't miss this series -- pick up both books and savor every page. A very good read.
SUMMARY
From the time she was an orphan child, Mona Lisa knew she was different-but she never knew how different until the truth was revealed. She was a Mixed-Blood of the Monère, the children of the moon. Stronger, faster, and more beautiful than any human, they were the origins of Earth's darkest legends-and Mona Lisa was their newest Queen...
Accompanied by her loyal cadre of warriors and kin, Mona Lisa is entering her territory of Louisiana for the first time. She slowly learns the erotic and savage customs of the Monère elite-though some of her new subjects are uneasy at being ruled by one whose lineage is diluted with the blood of humanity. Her reign is threatened by enemies old and new, and she is ensnared in the thrall of dark forces she cannot deny. In a hidden world of animal passions and unrelenting lust, Mona Lisa soon grasps the tremendous power she must command if she is to hold her realm together-and if she is ever to come into her own...
---
What do you think about this review?
Comments
No comments posted.

Registered users may leave comments.
Log in or register now!