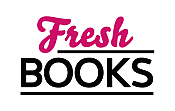 Read some great books in April...you'll be blooming!
"A fascinating historical roller coaster ride!"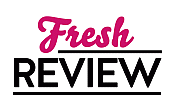 Reviewed by Billie Jo Case
Posted November 12, 2006

Jennet Bonner is a lovely young woman who has suffered at the hands of her captor. All she wants is for Luke, the love of her life, to save her and their son. When she is rescued she is determined to locate the baby that was taken from her. With the plans of her husband and sister- in-law made, they depart for New Orleans to locate a powerful family. Only they are separated and much strife befalls all of them. Will Jennet find her son? Will she be able to love Luke like she did before the horrible events that are slowly eating at her soul? Or will the weight of her hardened heart take her away from the family she so loves?
Luke Bonner is a sexy man who is determined to rescue the only lady who has ever held his heart. When he rescues her, he is shocked to learn that she had a son. But when things go terribly awry in locating their son, he is determined to find Jennet and his sister, Hannah and take them home. Luke still loves Jennet but is not sure if he can deal with everything that she has had to do in order to survive. Will Luke find his family before it is too late? Will he be able to convince Jennet that he loves her and forgives everything that has happened? Or will the hatred of a powerful family destroy everything he loves?
Hannah Bonner is the step-sister of Luke and a half-breed who has lost her son and husband. She has overcome a lot to study medicine and be the healer she was meant to be. She agrees to go with Luke to find Jennet and bring her back home. Only she is shocked to discover the hatred of her kind in New Orleans. When she gets separated from her family, she becomes very ill and finds mercy in the hands of the Savard family. When Ben Savard waltzes into her world and agrees to help her locate his missing family, she is more worried about the intense attraction she has for him. Will Hannah discover love in a world full of hatred and war? Will she find allies in the most unlikely people to help locate her family and keep them alive?
QUEEN OF SWORDS is a fascinating tale of three family members who are separated and trying to find their way back to each other. Ms. Donati paints a beautiful picture of the history in New Orleans, a powerful family determined to be together and love that can make anything possible. I experienced every emotion throughout this charming tale. I laughed at the bantering, screamed at the frustration of obstacles and cried at the heart break and love. The characters are charismatic and you can not help but to be drawn to them. The intriguing plot is thick, suspenseful and full of strife. If you are looking for a in-depth historical that will take you to the edge time and time again, then QUEEN OF SWORDS is definitely a must read.
SUMMARY
It is the late summer of 1814, and Hannah Bonner and her half brother Luke have spent more than a year searching the islands of the Caribbean for Luke's wife and the man who abducted her. But Jennet's rescue, so long in coming, is not the resolution they'd hoped for. In the spring she had given birth to Luke's son, and in the summer Jennet had found herself compelled to surrender the infant to a stranger in the hope of keeping him safe.

To claim the child, Hannah, Luke, and Jennet must journey first to Pensacola. There they learn a great deal about the family that has the baby. The Poiterins are a very rich, very powerful Creole family, totally without scruple. The matriarch of the family has left Pensacola for New Orleans and taken the child she now claims as her great-grandson with her.

New Orleans is a city on the brink of war, a city where prejudice thrives and where Hannah, half Mohawk, must tread softly. Careful plans are made as the Bonners set out to find and reclaim young Nathaniel Bonner. Plans that go terribly awry, isolating them from each other in a dangerous city at the worst of times.

Sure that all is lost, and sick unto death, Hannah finds herself in the care of a family and a friend from her past, Dr. Paul de Guise Savard dit Saint-d'Uzet. It is Dr. Savard and his wife who save Hannah's life, but Dr. Savard's half brother who offers her real hope. Jean-Benoit Savard, the great-grandson of French settlers, slaves, and Choctaw and Seminole Indians, is the one man who knows the city well enough to engineer the miracle that will reunite the Bonners and send them home to Lake in the Clouds. With Ben Savard's guidance, allies are drawn from every segment of New Orleans's population and from Andrew Jackson's army, now pouring into the city in preparation for what will be the last major battle of the War of 1812.
---
What do you think about this review?
Comments
No comments posted.

Registered users may leave comments.
Log in or register now!