"An incredible journey with lots of stops and starts and even a few dead ends."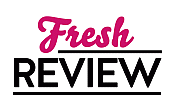 Reviewed by Melissa Kammer
Posted November 12, 2006

Mystery Arcane | Thriller Psychological
THE STRANGER HOUSE is located in the village of Illthwaite in Cumbria, England has seen a lot of visitors throughout the years. Now a couple of strangers will unearth the mysteries that have remained hidden for hundreds of years, and cause a village to give up their secrets.
Samantha Flood, a mathematician from Australia who is better known as Sam, has come to Illthwaite to search out the history of her family. She learned upon the death of her grandmother that her father was adopted. She was able to piece the details together to learn that her father's mother was one of the orphaned children that had been shipped from England to Australia during the 1960's. The only clue she had was that the girl carried a piece of paper that had the name Sam Flood and the village of Illthwaite written upon it.
Miguel Madero has also come to Illthwaite to research his family. He was studying to be a priest, but now he is more of a scholar doing research for his thesis. He is writing about Catholic families during the reign of Elizabeth I, and his focus is on the commoners instead of the highly publicized cases. On a more personal level, he is looking into the history of a local family and their possible connection to his lost ancestor.
Together their missions will collide and wreak havoc on a village that has a habit of keeping secrets. They encounter a few friendly faces and through them they are able to gather the truth about each of their heritages, but it is not without a price. Will they be able to live with what they find out? Was the truth really what they wanted?
Reginald Hill has put together an incredible tale using historic details that relate to the current situation. The characters are a very entertaining part of the story. Each individual is relevant in some way to both Sam and Miguel. THE STRANGER HOUSE is a wonderful combination of mystery, paranormal, historical, and even romance.
SUMMARY
For more than five hundred years weary travelers have been coming to the Stranger House-an out-of-the-way inn in the tiny village of Illthwaite in Cumbria, England. Now two very different visitors have arrived here on the same dank and dreary autumn afternoon, each one driven by curiosity . . . and perilous purpose.
Australian math wizard Samantha "Sam" Flood is here searching for answers to a disturbing family mystery. Miguel Madero, former novice priest-turned-historical scholar, is exploring the links between an ancestor's bizarre disappearance and the people of Illthwaite. But Sam and Mig are not welcome in this town of secrets and silences. And when their personal quests become strangely intertwined, two determined seekers will find themselves drawn ever deeper into a fetid morass of deceit, mystery, and violence as they race to uncover the shocking truth about who they really are.
---
What do you think about this review?
Comments
No comments posted.

Registered users may leave comments.
Log in or register now!