"The artistic talent of Kathleen Eagle paints a beautiful, poignant story of two lost souls..."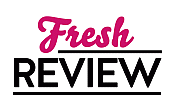 Reviewed by Betty Cox
Posted October 20, 2006

Lauren Davis was lured by money and sex into a relationship with high roller Raymond Vargas. While she was riding his horses and making him a lot of money, everything was great. When she discovered she was pregnant and refused to have an abortion, things turned real ugly. After Joey's birth, Lauren tries to leave Vargas, and that was a big mistake.
Nick Red Shield is a hauling contractor and a loner. He's on a cross country trip picking up and delivering horses when he finds a badly injured woman on a deserted highway in Missouri. She tells him her name is Joey, she has no friends or relatives, and she does not want to go to a hospital. She won't explain why she was left in a ditch for dead, other than she fell out of a car. She is obviously still frightened of someone, and makes Nick promise not to leave her.
Nick winds up taking Joey home with him to his horse ranch in South Dakota, and discovers she is no stranger around horses. She attributes all she knows to her late father who was a trainer and sometimes owner. This is all Nick knows about this enigmatic woman -- that, and he believes he is falling in love with her.
The artistic talents of Kathleen Eagle paints a beautiful, poignant story of two lost souls, scarred inside and out, who find redemption and love together. PAINTED PONY is a real heart-tugger so be sure to have the tissues handy while devouring this exceptional love story.
SUMMARY
On a dark, lonely stretch of Midwest interstate, Nick Red Shield swerves his pickup and empty horse trailer to avoid a pair of eyes. They belong to a woman--battered, bruised and barely conscious--in desperate need of a lift.
Lauren Davis grew up in the high-stakes world of horse racing, a world that took her to fame as a jockey and into a relationship with a dangerous high roller. Life with Raymond Vargas has turned deadly, forcing her on the run, but she can't abandon her son, and now she'll do anything to get him back safe.
While Nick's instincts as a loner kick into high gear, Lauren's vulnerability tugs at him in ways he'd shut down long ago. A man more comfortable with horses than people, unable to make peace with a past that's left him scarred, Nick's not sure about secretive Lauren. But he can't just leave her. And he really doesn't want her to go.
In the safe haven of his South Dakota ranch, among the magnificent painted horses of Western legend, a bond of trust, truth and passion becomes a lifeline for them both. But soon the danger that shadows Lauren's life and her desperate attempt to save her son will force Nick to confront his own demons. Only then can he fight to save Lauren from hers.
---
What do you think about this review?
Comments
No comments posted.

Registered users may leave comments.
Log in or register now!