"Italian cuisine made simple and delicious!"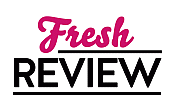 Reviewed by Jennifer Vido
Posted October 20, 2006

Jamie Oliver, best known for his cooking show Naked Chef on the Food Network, once again brings simplicity into the world of authentic cuisine with his new cookbook, JAMIE'S ITALY. While traveling the bucolic landscape of Italy, Jamie stops along the way sampling the finest dishes that make Italian cooking so scrumptious. From antipasti to delectable desserts, Jamie gives a variety of recipes to indulge the reader's passion for Italian food.
The cookbook is beautifully arranged with colorful photographs depicting Jamie's travels as well as examples of how some of the dishes should look when prepared. Most of the recipes call for simple ingredients that most likely can be purchase at a local grocery store: however, there are some ingredients, such as courgettes and dried margherta pasta that may present the reader with a challenge. The variations for the popular appetizer bruchetta are divine, especially the easy baby artichoke version which pleased my dinner guests.
Worthy of being displayed on the coffee table, JAMIE'S ITALY not only is a picturesque cookbook worth the read, but also it appeals to both the novice cook as well as the expert chef. If planning a dinner party with an Italian theme, JAMIE'S ITALY is a must-have guide that will certainly guarantee a superb meal.
SUMMARY
Italy and its wonderful flavors have always had a major influence on Jamie Oliver's food and cooking. In Jamie's Italy, he travels this famously gastronomic country paying homage to the classic dishes of each region and searching for new ideas to bring home. The result is a sensational collection of Italian recipes, old and new, that will ensure that Italy's influence reaches us all.
Italy has inspired Jamie Oliver throughout his career. His ambition has always been to travel across the country on a quest to capture the very essence of Italian cooking -- and to produce the best and simplest Italian cookbook for everybody anywhere to enjoy.
Jamie's Italy is the result of that journey -- and it's a land of plenty. As well as providing more than 120 brand- new recipes for everything from risotto to roasts and spaghetti to stews, structured as traditional trattoria menus, Jamie takes you all over Italy to cook with and learn from the real masters of Italian cuisine: the locals. Far from the standard "lemons and olives" version of Italian cooking, Jamie's Italy is a cookbook by the people for the people. From Sicily to Tuscany, it's about the local fishermen, family bakers, and, of course, the "Mamas," sharing their recipes and the tips that have gone into their cooking for generations. But it's not only mouthwatering food that Jamie brings back home: it's also the spirit that makes cooking and eating absolutely central to family life, whichever part of Italy you're in.
Bursting with the warmth and hospitality of real family life, this is both asuperbly accessible cookbook and a unique travelogue and diary, in which you'll find the authentic flavor of Italy and the people who live there. If you love quality food prepared with genuine passion -- you'll never want to leave Jamie's Italy.
---
What do you think about this review?
Comments
No comments posted.

Registered users may leave comments.
Log in or register now!