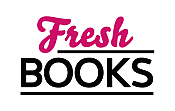 Read some great books in April...you'll be blooming!
"PICK ME UP is a real "pick-me-up" for summertime -- or anytime -- reading."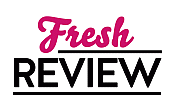 Reviewed by Betty Cox
Posted September 13, 2006

Isabel Duncan knows her director's job at the small, but prestigious, Emerson Bond Gallery in New York City, and she has a real nose for sniffing out new artists, but when it comes to men... well, let's just say she better keep her day job. However, things are looking up at the Bond Gallery with the new handsome and suave gallery dealer, Avery Devon. Avery must be Izzy's reward for having to put up with the gallery's newest find -- churlish, but uber talented artist, Grady Cole.
Izzy has two best friends: Dixie who owns a successful public relations firm, and James, who hasn't had a date in this millennium. These three are one heck of a support team, and Dixie is able to get Jamie a job at the New York News. Lo! And behold! Jamie is soon writing the hottest singles column in the Big Apple and fighting off women with a stick. And Izzy -- she's still choosing the wrong men.
The thorn in Izzy's side, other than Grady Cole, is her cousin Mimi, who is constantly one-upping Izzy and has been since high school when she stole Izzy's "dream man." Now, a newly engaged Mimi is actually stealing the wedding Izzy had always dreamed of having.
PICK ME UP is chick-lit at its finest, and this compliment is from someone who really isn't into "chick-lit." Zoe Rice has created superb and colorful characters, placed them in (mostly) believable situations, and gives them a lot of zippy dialogue to speak. Some scenes are hold- your-sides-laughing funny, and there some very poignant incidents. By and large, though, PICK ME UP is a real "pick-me-up" for summertime -- or anytime -- reading.
SUMMARY
For years, Izzy Duncan has dreamed of becoming New York's hottest art dealer. Now finally, her goal lies just within reach. As the director of the Emerson Bond Gallery, Izzy's expecting a whopping promotion--one she wants so badly, she's almost afraid to hope for it.
Then Emerson Bond drops dead.
Suddenly, Izzy's fabulously huggable boss Freddie, the adorable punk receptionist Kimmy, and devoted, well- meaning Izzy herself might all be out of a job. The timing couldn't be worse. Izzy's childhood nemesis has a wedding coming up--and there's no getting out of it. And Jamie, Izzy's best guy friend, finds his greatest success as a newspaper columnist by advising all of New York to revive the age-old ritual of the pick-up line--which seems to work for everyone in the city except Izzy.
Izzy's happiness and professional future now lie in the hands of two men: one, the new insufferable star artist, who can't wait for any chance he gets to taunt Izzy mercilessly, but whose show will be her most crucial yet. And the other? The other is the new blood at the Bond Gallery, Avery Devon--the man so gorgeous, she can't even speak to him. The man who, if she's really, really lucky, will teach her all about the art of love...and not just in her dreams.
"Clever, witty, and fun!" --Sophie Kinsella
---
What do you think about this review?
Comments
No comments posted.

Registered users may leave comments.
Log in or register now!