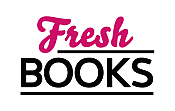 April showers us with great reads! Stay safe!
"What miracles can happen between a man, a woman, and a dog?"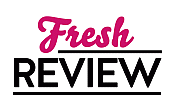 Reviewed by Jacqueline Fleming
Posted June 30, 2006

Doctor Megan Rose relocates to Fredericksburg, Virginia and takes over the family veterarian business for her retiring father. What should be a thriving clinic has instead fallen on to financial hardship. Although her father is endearing with his generosity and flirtatious behavior, he is also a severe alcoholic who has run the business into near bankruptcy.
Before she can begin rebuilding a reputable, business-like clinic, drawing in both old and new clientele, she is wakened with by the slobbering kisses of a stray puppy. Indignant that the owner could allow the pup to run loose and concerned that the owner was frantically checking the neighborhood, she returns the wayward dog to Sutter Folley. As the local celebrity, the suddenly wealthy and sought after business entrepreneur is also rude. He adamantly claims the dog isn't his. Is he so cold hearted that he will sentence the dog to the humane society and possible death?
The dog is saved, but not by an act of kindness or a sense of responsibility. Rather, Folley is attracted to Megan. So, for now, and on a temporary basis, but only until a new owner can be found, he agrees to take in the pup. Of course, he'll have many questions about care and training, and of course, he'll have to ask the beautiful and spirited Megan Rose for her advice. The perfect excuse to worm his way unobtrusively into her life. Unobtrusively because the only thing that drives him harder than his workaholic mannerisms, is his need to protect his privacy from the paparazzi. Although he likes the wealth and success he has achieved, the notoriety caused the dissolving of his first marriage.
Folley is handsome, but even that wouldn't have been enough to catch Megan's interest, but catch it, he has. Against her new friends' sound advice, she continues to see him and date him on a biblical basis. Is getting great sex enough reason to give her heart to somebody determined to keep her at an emotional arm's length distance? The foreseeable nightmare happens, and Folley's fears are confirmed. The paparazzi leach on to them, infiltrating not just his life, but also Megan's. There is one in particular who likes nothing better than to find dirt on his victims, and then twist it, making it appear worse than it is. Can their new relationship survive the public's scrutiny when the photos and stories start flying?
Ms. Fox wrote GUYS & DOGS with a memorable plot. It stayed with this reader long after I finished reading it. I read this book more than two weeks ago and have read others since. I thought that the story and in the style of 'and then this happened' staged. But if that's the case, then why has the novel storyline stayed with me? I found myself rooting for Megan Rose and Sutter Folley to get past their pain and issues and to find the 'happily ever after.'
SUMMARY
A GUY VS. A DOG
One of them is affectionate, loving, and eternally loyal -- a companion for life who lives only to make you happy...
Small-town veterinarian Megan Rose doesn't usually wake up next to strangers. But this morning she finds one sleeping in her bed. Unfortunately, "Baywatch" a stray puppy, doesn't belong at the address on her tags, either: the mansion of Sutter Foley, millionaire software mogul and six fabulous feet of gorgeous, eligible male.
Sutter doesn't even like dogs. He does, however, like the sexy, spunky vet who's trying to saddle him with a pooch. The animal magnetism they share is intense, but so is the spotlight in which Sutter lives. Can Megan stand the heat? Though her outspoken ways make a lot of waves in Sutter's goldfish-bowl world, he's never enjoyed life so much. Could she be the trustworthy companion he's been looking for . . . or should he stick with the dog?
It's the old story: girl meets dog . . . girl and dog meet guy . . . guy loses girl, gets dog . . . Or will there be a frisky new twist to this puppy's tale?
---
What do you think about this review?
Comments
No comments posted.

Registered users may leave comments.
Log in or register now!