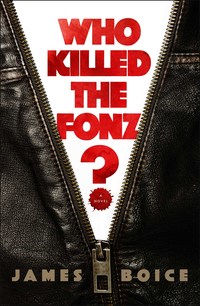 Simon & Schuster
February 2019
On Sale: February 19, 2019
208 pages
ISBN: 150119688X
EAN: 9781501196881
Kindle: B07GNVG717
Hardcover / e-Book
Add to Wish List

The legendary 1950s-era TV show Happy Days gets reinvented as a gritty 1980s noir.

Late October, 1984. Prince and Bruce are dominating FM radio. Ron and Nancy are headed back to the White House. Crockett and Tubbs are leading men everywhere to embrace pastels. And Richard Cunningham? Well, Richard Cunningham is having a really bad Sunday.

First, there\'s the meeting with his agent. A decade ago, the forty-something Cunningham was one of Hollywood\'s hottest screenwriters. But Tinseltown is no longer interested in his artsy, introspective scripts. They want Terminator cyborgs and exploding Stay Puft Marshmallow men. If he isn\'t interested in that sort of thing, his agent tells him, he\'s gonna have to find new representation.

Then later that same day he gets a phone call with even worse news. His best friend from childhood back in Milwaukee, back when everyone called him Richie, is dead. Arthur Fonzarelli. The Fonz. Lost control of his motorcycle while crossing a bridge and plummeted into the water below. Two days of searching and still no body, no trace of his trademark leather jacket.

Richard flies back for the memorial service, only to discover that Fonzie\'s death was no accident—it was murder. With the help of his old pals Ralph Malph and Potsie Weber, he sets out to catch the killer. Who it turns out to be is shocking. So is the story\'s final twist.

Who Killed The Fonz? imagines what happened to the characters of the legendary TV series Happy Days twenty years after the show left off. And while much has changed in the interim—goodbye drive-in movie theaters, hello VCRs—the story centers around the same timeless themes as the show: the meaning of family. The significance of friendship. The importance of community.

Fast-paced and full of nostalgia, Who Killed the Fonz? is an ingenious twist on a beloved classic that proves sometimes you can go home again.


Start Reading WHO KILLED THE FONZ? Now

Our Past Week of Fresh Picks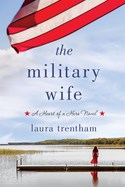 THE MILITARY WIFE
by Laura Trentham
Featured as Fresh Pick on February 22, 2019
A young widow embraces a second chance at life when she reconnects with those who understand the sacrifices made by American soldiers and their families Read More »

Heartfelt and emotional... uplifting and hopeful!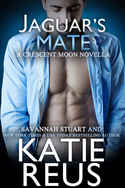 JAGUAR'S MATE
by Savannah Stuart, Katie Reus
Featured as Fresh Pick on February 21, 2019
She's not looking for a mate… Sapphire is cursed. Every relationship she's ever been in has ended poorly. So she's sworn off Read More »

He's going to break the curse as only a mate can.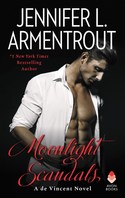 MOONLIGHT SCANDALS
by Jennifer L. Armentrout
Featured as Fresh Pick on February 20, 2019
It takes a fearless woman to love the most scandalous man alive in New York Times Bestselling Author Jennifer L. Armentrout's breathtaking novel Even Read More »

A psychological stunner and decadent gothic romance!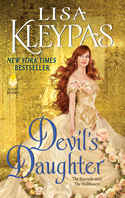 DEVIL'S DAUGHTER
by Lisa Kleypas
Featured as Fresh Pick on February 19, 2019
New York Times bestselling author Lisa Kleypas combines the worlds of the Wallflowers with the Ravenels in this incredible story of Lord St. Vincent and Read More »

A devil of a good time with enchanting characters and a delicious romance!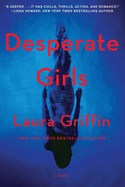 DESPERATE GIRLS
by Laura Griffin
Featured as Fresh Pick on February 18, 2019
With the grit, sex, and suspense of GOLIATH, New York Times bestselling author Laura Griffin's DESPERATE GIRLS is a tightly wound, fast-paced thriller Read More »

Can Brynn stay safe when a convicted killer is on the loose?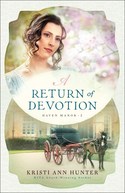 A RETURN OF DEVOTION
by Kristi Ann Hunter
Featured as Fresh Pick on February 17, 2019
Daphne Blakemoor was perfectly happy living in her own secluded world for twelve years. She had everything she needed--loved ones, a true home, and Read More »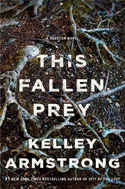 THIS FALLEN PREY
by Kelley Armstrong
Featured as Fresh Pick on February 16, 2019
In THIS FALLEN PREY, the next installment of New York Times bestselling author Kelley Armstrong's thriller series, Casey Duncan is about to face her Read More »

Will Oliver Brady's arrival in Rockton destroy everything?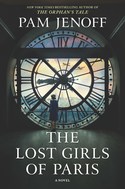 THE LOST GIRLS OF PARIS
by Pam Jenoff
Featured as Fresh Pick on February 15, 2019
Pam Jenoff's breakout novel The Orphan's Tale was an instant New York Times bestseller and has now sold over 350,000 copies and Read More »

Sacrifice, courage, friendship, and moving on...