#WhatsNewTuesday the murder is in the plot, or pot?
Cookbook Nook #3
Berkley
October 2014
On Sale: September 30, 2014
Featuring: Jenna Hart
304 pages
ISBN: 0425258068
EAN: 9780425258064
Kindle: B00ISEOIPS
Paperback / e-Book
Add to Wish List






3rd in nationally bestselling Cookbook Nook Mystery series.
Halloween in Crystal Cove, California, is a big deal, involving a spooky soiree where the Winsome Witches, a fund- raising group, gather to open up their purse strings and trade superstitions. But party magicians, fortune-tellers, and herbalists are only the beginning of this recipe for disaster...
Jenna Hart has packed The Cookbook Nook chock- full of everything from ghostly texts to witchy potions in anticipation of the annual fund-raiser luncheon. But there's one unexpected addition to the menu: murder.
When the Head Priestess of the Winsome Witches is found dead under mysterious circumstances, there's no logical answer and plenty of blame to go around. With her aunt, Vera, unable to call on her ability to foresee the future, Jenna will have to use more than just sleight of hand and a few magic tricks to conjure up the truth...
Comments
32 comments posted.
I can't wait for this one to come out.
Penney-
(Pen Wilfort 5:20pm yesterday)
I thought it was very interesting and can't wait to read the
rest.
(Toni Whitmire 12:42pm today)
Sounds like a fun group to get to know, looking forward to the book!!
(Shirley Bennett 1:33am today)
I can't wait to read this!!! Thank you so much for the
chance!!!
(Tracy Melhinch 8:18am today)
A cozy and recipes...what could be better :-)
(Deanna Stillings 8:32am today)
Congratulations on your new book. I can't wait to read this I love the sound of it.
Penney
(Pen Wilfort 9:01am today)
Cozy mysteries are so much fun to read! Can't wait to find out if Jenna stumbles on the truth.
(Susan S. 9:05am today)
Congratulations on your new book! It would be awesome to
win this or your giveaway on Facebook. I haven't had the
pleasure of reading your books yet, and can't afford to buy
them.
(Patricia Cushing 9:06am today)
Stirring the plot downloaded last night can't wait to read.
(Laverne Taguchi 9:07am today)
Books and food - the best things in life! Thanks for the
chance!
(Rachael Brown 9:07am today)
I can't wait to read this series!!
(Katrina Powers 9:27am today)
So excited about your latest book. Can't wait to read it and check out the recipes. Cozy food mysteries are my favorites.
(Linda Blalock 9:27am today)
It comes out today...can't wait to see it!
(Donna Ariola 9:39am today)
Sounds like another winner! Would love to win, too!
(Mary Hay 9:46am today)
I have met the author and love her CHEESE Shop series too. She
is a delight!
(Sandy Hemsher 10:20am today)
I love culinary mysteries. And the books sounds great. Thanks.
(Pam Howell 10:41am today)
Can't wait to read this ! Thank you for the chance !!
(Susan King 10:49am today)
Congratulations on your new release! I always enjoy both
the mystery and the recipes. Thanks for the contest.
(Sue Farrell 10:54am today)
Thanks for the giveaway and congratulations on the new release. I am really enjoying this series...especially love Jenna's aunt.
(Mary Vehlies 10:56am today)
I love mysteries and can't wait to read your new book.
(Angela Parrish 10:56am today)
Your book sounds great! Thanks for the chance to win it.
(Kathy Morrison 11:02am today)
what a great giveaway, I really want to read this book
(Rebecca Stephen 11:04am today)
Sounds like a great book!
(Dawn Anderson 11:30am today)
Cozy mysteries with holiday themes are 2 great things that taste great
together :) do u happen to have an EZ recipe for lemon meringue CAKE?
I've been looking but all are too hard :/
(Celeste Gaydos 12:28pm today)
Sounds heavenly....love to curl up with a good fall mystery!
(Susan Coster 12:34pm today)
Wow so happy for you on this new release also for the recipes that you have posted! Sounds like a book I have to get my hands on!
(Peggy Clayton 12:55pm today)
Congratulations on your new release. Can't wait to read it.
(Susan Clickner 1:18pm today)
Looks like an awesome book and delicious book. Love the
cover.
(Gayle Cochrane 1:25pm today)
I am a new fan of your books and cannot wait for the latest one. A new mystery and new recipes - I'm addicted!
(Bonnie Davis 1:26pm today)
Having a Halloween theme is the perfect setting and gets me in the mood for a good mystery. And the food helps, too :) Great combination all the way around.
(Leni Kaye 1:29pm today)
Congratulations! The release and recipes are wonderful.
Cozies are delightful.
(Sharon Berger 1:31pm today)
Love the cover of this book. Also looking forward to the recipes!!
(Ronna Lord 1:49pm today)
Registered users may leave comments.
Log in or register now!

Our Past Week of Fresh Picks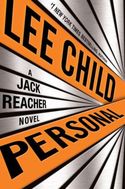 Personal
by Lee Child
Featured as Fresh Pick on September 29, 2014

#SuspenseMonday Reacher is BACK>
Jack Reacher returns in the latest fast-moving, action-packed, suspenseful book from #1 New York Times bestselling author Lee Child. You can leave the Read More »

Jack is back and better than ever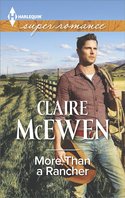 More Than A Rancher
by Claire McEwen
Featured as Fresh Pick on September 28, 2014

What happens in the real lives of #BallroomDancers when they find love?>
Does he dare to follow her lead?
Ballroom dancer Jenna Stevens is done with all things romance. It's so Read More »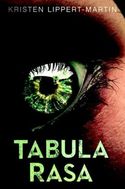 Tabula Rasa
by Kristen Lippert-Martin
Featured as Fresh Pick on September 27, 2014

#Free4All Saturday adventure in near future dystopia>
The Bourne Identity meets Divergent in this action-packed debut thriller with a Katniss-esque heroine fighting to regain her memories and stay alive, set Read More »

Phenomenal dystopian young adult debut!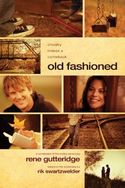 Old Fashioned
by Rene Gutteridge
Featured as Fresh Pick on September 26, 2014

#InspirationalFriday>
Former frat boy Clay Walsh has given up his reckless lifestyle and settled down to run an antique shop in a small Midwestern college town Read More »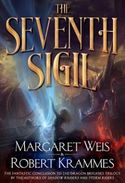 The Seventh Sigil
by Margaret Weis, Robert Krammes
Featured as Fresh Pick on September 25, 2014

#SupernaturalThursday>
Margaret Weis and co-author Robert Krammes bring the enthralling Dragon Brigade trilogy to a thrilling conclusion in The Seven Sigil, a sweeping novel of Read More »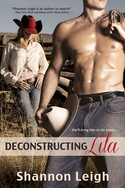 Deconstructing Lila
by Shannon Leigh
Featured as Fresh Pick on September 24, 2014

#RomanceWednesday a new voice in town!>
She'll bring him to his knees
Preservationist Lila Gentry returns to her small Texas hometown to restore the famous Chisholm Trial whorehouse where her great-great grandmother was a madam in Read More »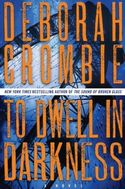 To Dwell in Darkness
by Deborah Crombie
Featured as Fresh Pick on September 23, 2014

#WhatsNewTuesday - Police Procedural British Style>
In the tradition of Elizabeth George, Louise Penny, and P. D. James, New York Times bestselling author Deborah Crombie delivers a powerful tale of intrigue Read More »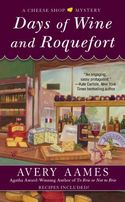 Days Of Wine And Roquefort
by Avery Aames
Featured as Fresh Pick on September 22, 2014

#SuspenseMonday - a cozy culinary delight>
Murder, like Roquefort, stinks... Cheese Shop owner Charlotte Bessette's life seems quieter than ever with her fiancé out of town and her cousin Matthew Read More »