Great new Southern Gothic
Delacorte Press
May 2013
On Sale: May 14, 2013
400 pages
ISBN: 0385740808
EAN: 9780385740807
Hardcover
Add to Wish List




Daisy Goodnight can speak to the dead. It's not the result of a head injury or some near-death experience. She was just born that way. And she's really good at it. Good enough to help the police solve the occasional homicide. But helping the local authorities clear cold cases is one thing. Being whisked out of chemistry class by the FBI and flown to the scene of a murder/kidnapping in Minnesota? That's the real deal.
Before the promotion can go to Daisy's head, she's up to her neck in trouble. The spirits are talking, and they're terrified. There's a real living girl in danger. And when Daisy is kidnapped by a crime boss with no scruples about using magic—and Daisy—to get what he wants, it looks like hers is the next soul on the line.
Comments
No comments posted.

Registered users may leave comments.
Log in or register now!

Our Past Week of Fresh Picks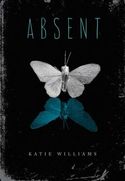 Absent
by Katie Williams
Featured as Fresh Pick on May 20, 2013

When seventeen-year-old Paige dies in a freak fall from the roof during Physics class, her spirit is bound to the grounds of her Read More »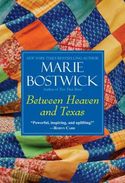 Between Heaven And Texas
by Marie Bostwick
Featured as Fresh Pick on May 19, 2013

Best sweet romance>
In this luminous prequel to her beloved Cobbled Court Quilts series, New York Times bestselling author Marie Bostwick takes readers into the heart Read More »

Heartwarming

Mary Dell's Long Awaited Story is Heartouching, and Leaves Readers Yearning for More

Star Trek Cross-Stitch
by John Lohman
Featured as Fresh Pick on May 18, 2013

A final bit of Star Trek fun>
Explore Strange New Worlds of Crafting
Live Long and Cross-Stitch! Ever wondered what Spock would look like on a baby's onesie? Well, now you can see, in this fun Read More »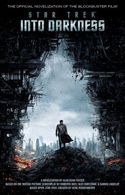 Star Trek Into Darkness
by Alan Dean Foster
Featured as Fresh Pick on May 17, 2013

The Re-boot>
Months after the dramatic events seen in the 2009 blockbuster film Star Trek, the crew of the U.S.S. Enterprise—including Captain James T Read More »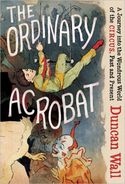 The Ordinary Acrobat
by Duncan Wall
Featured as Fresh Pick on May 16, 2013

A Journey into the Wondrous World of the Circus, Past and Present
The extraordinary story of a young man's plunge into the unique and wonderful world of the circus—taking readers deep into circus history and Read More »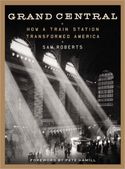 Grand Central
by Sam Roberts
Featured as Fresh Pick on May 15, 2013

Grand Central, the gateway to modernity>
How a Train Station Transformed America
A rich, illustrated - and entertaining -- history of the iconic Grand Central Terminal, from one of New York City's favorite writers, just in time to Read More »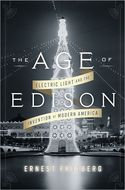 The Age Of Edison
by Ernest Freeberg
Featured as Fresh Pick on May 14, 2013

Before there was Gatsby, there was Edison>
Electric Light and the Invention of Modern America
The late nineteenth century was a period of explosive technological creativity, but arguably the most important invention of all was Thomas Edison's incandescent lightbulb Read More »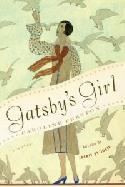 Gatsby's Girl
by Caroline Preston
Featured as Fresh Pick on May 13, 2013

A Novel of First Love...
She was two months past her sixteenth birthday, a rich man's daughter who had been told she was pretty far too often for her Read More »