#SupernaturalThursday - Addictive and Spectacular, what more could you want?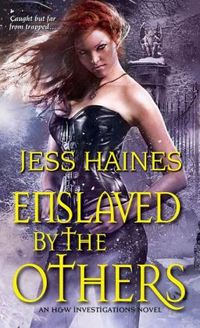 Kensington
July 2014
On Sale: July 1, 2014
Featuring: Shiarra Waynest
ISBN: 1420124048
EAN: 9781420124040
Kindle: B00I2W1688
Paperback / e-Book
Add to Wish List




Vampires, werewolves, magi and worse--the Others have joined the mortal world, and there's no turning back now . . .
As a New York P.I. and Other specialist, Shiarra Waynest has been in plenty of trouble before. But waking up in a windowless room the prisoner of a vampire slave trader is a shock for anyone. Shia has her wits, her bravado, and a couple of used staples, so maybe she can take on a mansion full of serious evil.
But although she's desperate to escape, Shia needs some answers too. Her friends are in danger. There are betrayers and spies among them. And even if she can figure out what's going on and somehow get a message out, she's still a captive of the worst kind. . .
Excerpt
If I hadn't already been so stunned by the contents of the room, I quite possibly would've been shocked immobile by the palpable interest of over a dozen—old—no, ancient—vampires locked on me. This included Max, whose steely grey eyes had widened as he sat up in the oxblood leather chair he had been lounging upon, clearly taken aback by my spectacular entrance. The weight of age in this tiny room was crushing; a football stadium would be too small to contain the power they were unconsciously radiating. It only took a few seconds for me to figure out that, whatever the hell they were doing here, obviously they now considered me part of the menu. I hastily backed up, using my arms to cover as much of myself as I could, while Max schooled his own features into a passably blank expression.
"Of course," Max said, his smooth voice carrying only the tiniest hint of irritation as he eased back in his seat and nodded in my direction, "I had not intended to showcase her so soon, though I don't suppose there's any harm in it. She is newly arrived, and has not been groomed properly for servitude yet. I doubt you would be interested in one so fresh, Kyle."
I skittered back, but a guard who had been standing to one side of the door barred my escape and I backed right into him. He laughed at how I jumped at the unexpected contact before giving me a little shove in Max's direction. I pivoted and darted to the side so I could press against the wall instead.
No weapons, no way out, and surrounded by vampires. I was on the verge of hyperventilating, and Max didn't seem keen on stopping the guy he'd addressed as Kyle from approaching me.
This new vampire was well dressed in a tailored "I make a thousand dollar suit look like cheap trash" way. He set aside a cane with a freaky demon-looking thing crouching on top with what I would swear were real diamonds for eyes before approaching me. The power of his mien paled to the invasive metaphysical touch that brushed over my skin, tasting some intangible part of me and making me want a piece of sandpaper, a pumice stone, and the world's hottest shower to scrub the feel of it off of me. His manicured nails were blunt, shining as brightly as that whiter-than-white smile when he ran a smooth fingertip over my cheek, the other hand lifting to toy with one of my bra straps. I flinched and batted his hands away before twisting aside and putting some much-needed distance between us.
"Mm, perhaps you're right. Aside from being fresh, she's got facial scars. I do hope you weren't intending on offering damaged goods."
Though I wasn't often hung up about my looks, his comment sent my hand flying to my lower lip in reflex. I often did my best to forget about the scar left behind when Peter bit me, nearly tearing my lip in half in the process of assaulting me.
Another vampire spoke up, his tone dripping disdain. "Look how scrawny she is. No meat on her where there should be. And that skin of hers is a wreck—the mark on her face is not the only one I see."
And another. "This one is disappointing, Euphron. Very disappointing."
Scowling, I dropped my hand away and balled my fingers into tight fists of rage at my side, finding the condescending laughter of the others in the room too much to bear. Max started speaking but I cut him off, shouting loudly enough for most everyone to flinch.
"I'm not a f**king pet, I'm not your f**king plaything, and who gives a flying f**k if I'm scarred? Ask Max how it happened. I got it while I was busy killing one of your own, you f**king leeches."
Stunned silence followed my pronouncement, and I took advantage of the moment to dive for the door again, shoving the surprised guard out of my way.
"Stop."
The word was quiet but forceful. Every muscle in my body went rigid and I found I couldn't move.
"Come here."
The other vampires watched with interest as I turned around, breaking out in a cold sweat as I fought the command. I managed to hold out until I made the mistake of meeting Max's eyes. Though I didn't want to do it, one foot lifted, then the other, bringing me closer to him. After three steps, I was back in the room—and found at that point that I could stop, though I couldn't withstand the power of his spell enough to run again.
"Extraordinary," commented another vampire that had been quiet up until now, his fangs glinting as he favored me with a wolfish grin. "I do believe this one doesn't care for you, Euphron."
A few of the others seemed to find this funny, smirking or making wry comments of their own. Catty bastards.
Comments
No comments posted.

Registered users may leave comments.
Log in or register now!

Our Past Week of Fresh Picks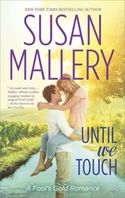 Until We Touch
by Susan Mallery
Featured as Fresh Pick on July 23, 2014

#RomanceWednesday back to Fools Gold>
From New York Times bestselling author Susan Mallery comes the story of secret desires finally fulfilled. After a family tragedy, former football hero Read More »

A Spotted Owl, Chiweenies and a rescue cat named Dyna add sparkle to another Fool's Gold romance.
For Her Spy Only
by Robyn DeHart
Featured as Fresh Pick on July 22, 2014

#WhatsNewTuesday Historical Romance>
England, 1814 When Winifred is rescued from her snow-stranded carriage by the notorious and reclusive Alistair, Marquess of Coventry, she is instantly drawn to Read More »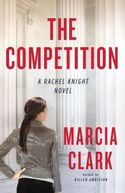 The Competition
by Marcia Clark
Featured as Fresh Pick on July 21, 2014

#SuspenseMonday electrifies>
In Marcia Clark's most electrifying thriller yet, Los Angeles District Attorney Rachel Knight investigates a horrifying high school massacre. A Columbine-style shooting at Read More »

The Page-turner of the Summer!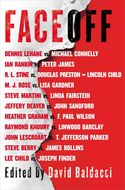 Faceoff
by David Baldacci
Featured as Fresh Pick on July 20, 2014

It's a #FACEOFF character versus character, thrills you'll love!>
Edited by #1 New York Times bestselling author David Baldacci and including stories by Michael Connelly, Lee Child, Jeffery Deaver, and more, this one-of Read More »

With twenty-three of the best thriller authors, FACEOFF is a book every suspense lover has to have!
The Dead Will Tell
by Linda Castillo
Featured as Fresh Pick on July 19, 2014

#Free4AllSaturday Kate is back...>
Everyone in Painters Mill knows the abandoned Hochstetler farm is haunted. But only a handful of the residents remember the terrible secrets lost in the Read More »

Death is stalking residents of Painters Mill -- could it relate to murders from 35 years ago?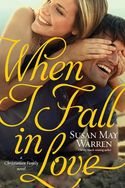 When I Fall in Love
by Susan May Warren
Featured as Fresh Pick on July 18, 2014

#InspirationalFriday finding your way>
Hawaii was the last place Grace Christiansen ever imagined she'd vacation, much less fall in love. But when her family surprises her with a Read More »

Another inspirational story about living life to the fullest and facing our fears head-on.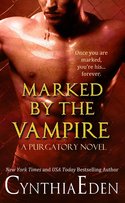 Marked by the Vampire
by Cynthia Eden
Featured as Fresh Pick on July 17, 2014

#SupernaturalThursday Kicks butt>
Vampires exist. So do werewolves. The creatures that you fear in the darkness? They're all real. And the baddest of the paranormals...those who Read More »

More Paranormal Misdeeds at the Purgatory Supernatural Prison...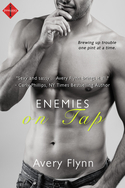 Enemies on Tap
by Avery Flynn
Featured as Fresh Pick on July 16, 2014

#RomanceWednesday it's a sizzler!>
Enemies What's a girl to do when the only person who can help her is the man who betrayed her? After years Read More »

Refreshing Like a Cold Beer on a Hot Summer Day