#MysteryMonday murder in Japan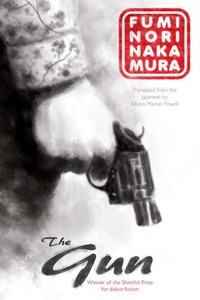 Soho Crime
January 2016
On Sale: January 5, 2016
Featuring: Nishikawa
198 pages
ISBN: 1616955902
EAN: 9781616955908
Kindle: B00TCI4SEA
Hardcover / e-Book
Add to Wish List

In Tokyo a college student's discovery and eventual obsession with a stolen handgun awakens something dark inside him and threatens to consume not only his life but also his humanity. Nakamura's Japanese debut is a noir-spun tale that probes the violence inherent to aesthetics.
On a nighttime walk along a Tokyo riverbank, a young man named Nishikawa stumbles on a dead body, beside which lies a gun. From the moment Nishikawa decides to take the gun, the world around him blurs. Knowing he possesses the weapon brings an intoxicating sense of purpose to his dull university life.
But soon Nishikawa's personal entanglements become unexpectedly complicated: he finds himself romantically involved with two women while his biological father, whom he's never met, lies dying in a hospital. Through it all, he can't stop thinking about the gun—and the four bullets loaded in its chamber. As he spirals into obsession, his focus is consumed by one idea: that possessing the gun is no longer enough—he must fire it.
Start Reading THE GUN Now
Comments
No comments posted.

Registered users may leave comments.
Log in or register now!

Our Past Week of Fresh Picks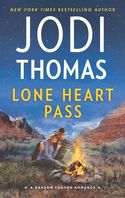 LONE HEART PASS
by Jodi Thomas
Featured as Fresh Pick on May 1, 2016
#TexasRead #TexasHeart
Where family bonds are made and broken, and where young love sparks as old flames grow dim, Ransom Canyon is ready to welcome—and shelter Read More »

Get ready to meet some exception people.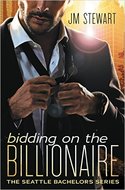 BIDDING ON THE BILLIONAIRE
by J.M. Stewart
Featured as Fresh Pick on April 30, 2016
#SpicySaturdayRead
In the tradition of E.L. James and Sylvia Day comes a sultry new series starring women who want to live out their wildest dreams Read More »

An exceptionally sensual romance with emotional punch!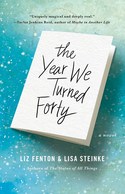 THE YEAR WE TURNED FORTY
by Liz Fenton, Lisa Steinke
Featured as Fresh Pick on April 29, 2016
What if You Could do it Over? What would change?
If you could repeat one year of your life, what would you do differently? This heartwarming and hilarious novel from the authors of The Status Read More »

A magnificent tale of friendship and the highs and lows of real life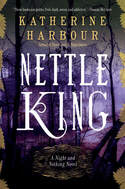 NETTLE KING
by Katherine Harbour
Featured as Fresh Pick on April 28, 2016
#SpecFicThursday
The mesmerizing conclusion to the Night and Nothing series—part Buffy the Vampire Slayer and part Alice in Wonderland—finds Finn fighting against the land Read More »

Dark and disturbingly beautiful conclusion to the series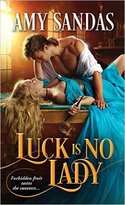 LUCK IS NO LADY
by Amy Sandas
Featured as Fresh Pick on April 27, 2016
#RomanceWednesday
"You should not have kissed me," she replied breathlessly."I do a lot of things I shouldn't. It does not mean I won't Read More »

Two find love against the odds in a delightful historical romance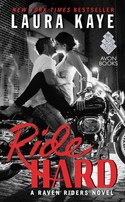 RIDE HARD
by Laura Kaye
Featured as Fresh Pick on April 26, 2016
#WhatsNewTuesday A new series
Brotherhood. Club. Family.They live and ride by their own rules.These are the Raven Riders...Raven Riders Motorcycle Club President Dare Kenyon rides hard Read More »

A modern wallflower and a motorcycle-riding beast

Gentle motorcycle club president falls in love with the woman he saves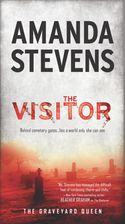 THE VISITOR
by Amanda Stevens
Featured as Fresh Pick on April 25, 2016
#MysteryMonday
My name is Amelia Gray. I'm the Graveyard Queen. Restoring lost and abandoned cemeteries is my profession, but I'm starting to believe that Read More »

To solve the Kroll Cemetery Riddle or Not, This is the Question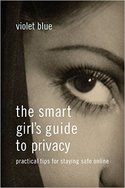 THE SMART GIRL'S GUIDE TO PRIVACY
by Violet Blue
Featured as Fresh Pick on April 24, 2016
The whirlwind of social media, online dating, and mobile apps can make life a dream—or a nightmare. For every trustworthy website, there are countless Read More »

The book every modern woman can't afford to be without