Love baseball? Can't get enough of the World Series? Try VK Sykes Philadelphia Patriots!
Philadelphia Patriots #5
Author Self-Published
July 2014
On Sale: June 29, 2014
Featuring: Teddy Quinn; Noah Cade
323 pages
ISBN: 0149699328
EAN: 2940149699322
Kindle: B00LEHSZXM
e-Book
Add to Wish List



He's a billionaire ballplayer...

Noah Cade, pitcher for the Philadelphia Patriots, has big problems. He's recovering from a serious injury and he's just been saddled with his sick aunt's crazy dogs. Then there's his dad, a wealthy oilman who wants Noah to retire from baseball and step into his shoes as CEO of the family corporation. All Noah wants is to pitch again and help his team win the World Series, but his family keeps dragging him in the opposite direction.

She's a small town girl...

Teddy Quinn moved to the city to start a dog walking business for rich people, hoping the income could pay for tuition to law school and help her fight the oil corporations drilling the county where she grew up. When Noah Cade hires her as a full-time dog sitter for his high-energy pets, it seems like the answer to Teddy's financial woes. But the boundaries get blurred when she starts falling for her boss, who uses all his formidable skills to lure her into his bed.

When Teddy discovers Noah's father owns Baron Energy, she's devastated. How can she work for--or love--a man whose family stands for everything she hates?
Comments
No comments posted.

Registered users may leave comments.
Log in or register now!

Our Past Week of Fresh Picks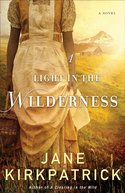 A Light in the Wilderness
by Jane Kirkpatrick
Featured as Fresh Pick on October 24, 2014

#InspirationalFriday women who overcome the odds>
Letitia holds nothing more dear than the papers that prove she is no longer a slave. They may not cause white folks to treat her Read More »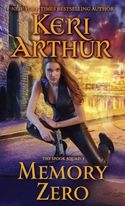 Memory Zero
by Keri Arthur
Featured as Fresh Pick on October 23, 2014

#SupernaturalThursday Get all three, released and updated Spook Squad>
MORTAL RECALL For Sam Ryan, life began at age fourteen. She has no memory of her parents or her childhood. In a decade of service Read More »

Urban fantasy at its finest!

A past she cannot remember comes back to haunt her.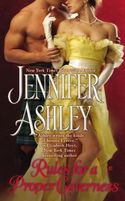 Rules for a Proper Governess
by Jennifer Ashley
Featured as Fresh Pick on October 22, 2014

TO KISS A THIEF... Scottish barrister Sinclair McBride can face the most sinister criminals in London—but the widower's two unruly children are a Read More »

An unconventional 'lady' shows a lonely barrister the life he's been missing

Another sparkling romance with great characters by Jennifer Ashley!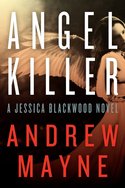 Angel Killer
by Andrew Mayne
Featured as Fresh Pick on October 21, 2014

#WhatsNewTuesday a mystifying killer, a fresh new start to a series>
In this self-published bestselling e-book by a real illusionist—the first thriller in a sensational series—now available in paperback, FBI agent Jessica Read More »

Mystifying, beyond words, Jessica Blackwood is the best at uncovering the toughest mysteries!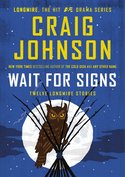 Wait For Signs
by Craig Johnson
Featured as Fresh Pick on October 20, 2014

#SuspenseMonday a collection of Longmire shorts>
Twelve short stories
Twelve Longmire short stories available for the first time in a single volume—featuring an introduction by Lou Diamond Phillips of A&E Read More »

A Longmire Short Story Collection to Savor and Keep Close

Craig Johnson Gives You Just Enough of a Fix of Our Favorite Sheriff, Until the Next Novel!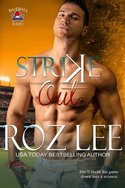 Strike Out
by Roz Lee
Featured as Fresh Pick on October 19, 2014

#Playoffs in Romance>
Royce "Strikeout" Stryker needs to get his game back before he's out of the game altogether. From the moment he sees Dr. Tricia Reed Read More »

STRIKE OUT From The Mustang Baseball Series Is A Home Run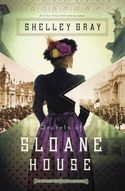 Secrets of Sloane House
by Shelley Gray
Featured as Fresh Pick on October 18, 2014

Mix World's Fair, mystery and you get the start of great new series>
Against the backdrop of the 1893 World's Fair, a young woman finds employment with an illustrious Chicago family—a family who may guard the Read More »

A Wonderful Start To A New Series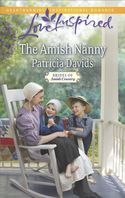 The Amish Nanny
by Patricia Davids
Featured as Fresh Pick on October 17, 2014

#InpsirationalFriday November is the traditional Amish wedding season but here's a sweet one to get you ready!>
A Family In Need A reclusive Amish logger, Ethan Gingerich is more comfortable around his draft horses than the orphaned niece and nephews Read More »

A strong timberman needs help to raise his young relatives