A light-hearted look at friendships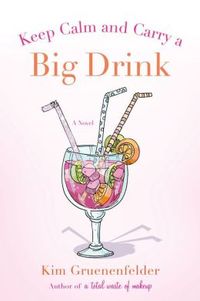 St. Martin's Griffin
December 2013
On Sale: December 24, 2013
384 pages
ISBN: 1250005043
EAN: 9781250005045
Kindle: B00DA737K0
Paperback / e-Book
Add to Wish List




In Keep Calm and Carry a Big Drink, Kim Gruenenfelder's delicious follow-up to There's Cake in My Future, Seema, Nic and Mel are back, adjusting to their new lives as a bride-to-be, a mother-to-be, and a recently single girl looking for love
It's been almost a year since Mel, Nic and Seema pulled their magical charms out of the cake at Nic's bridal shower and most of their happily-ever-afters seemingly came true. Seema is about to marry Scott in an elaborate three-day affair. Nic is glowingly pregnant. And Mel... well, Mel feels as if she accidentally veered off the rails of her life at some point and isn't sure how to get back on. She recently became single again, she's been threatened with a layoff from her teaching job, and she has to find her own place now that Scott is moving in with her roommate, Seema.
Nic thinks Mel just needs a new cake charm to bring her good luck. . . and decides to rig the cake pull at Seema's bridal shower. Desperate for travel, Mel asks for the passport charm. But, once again, the cake proves to have a mind of its own, and she pulls a charm she doesn't want, and can not use. Rather than be bound by the charm's prophecy, Mel realizes she, and she alone, is responsible for her destiny. A spur of the moment decision takes her to Paris and then Maui, where she finds herself on an adventure that she never could have imagined, experiencing the trials and tribulations of a life suddenly and perfectly unplanned. And, along the way, she begins to learn that, however nonsensical it may seem, the cake is never wrong...
Comments
No comments posted.

Registered users may leave comments.
Log in or register now!

Our Past Week of Fresh Picks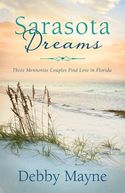 Sarasota Dreams
by Debby Mayne
Featured as Fresh Pick on March 7, 2014

Love in the sand>
Romance blossoms in Sarasota, Florida, in the Mennonite community of Pinecraft. There, three young women find their plain and contented lives disrupted by love. Will Read More »

A compilation of three novellas set in Sarasota, Florida, in the Mennonite community of Pinecraft.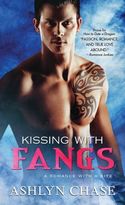 Kissing with Fangs
by Ashlyn Chase
Featured as Fresh Pick on March 6, 2014

A great supernatural pick for the day>
Will she be willing to commit her heart for all eternity once the fangs come out?
Claudia Fletcher has her MBA Read More »

Maybe you can fool Mother Nature.

Fun paranormal romance with great supporting characters!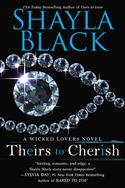 Theirs to Cherish
by Shayla Black
Featured as Fresh Pick on March 5, 2014

Hot romance for Romance Wednesday>
The perfect place for a woman on the run to disappear…
Accused of a horrific murder she didn't commit, former heiress Read More »

Will love bring them together?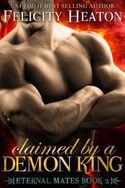 Claimed By A Demon King
by Felicity Heaton
Featured as Fresh Pick on March 4, 2014

What's new Today?>
The moment the demon King Thorne of the Third Realm set eyes on the mortal huntress Sable, he knew she was his fated one. The Read More »

She must choose: Stay in her world or go with her heart.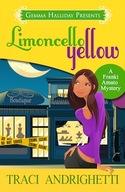 Limoncello Yellow
by Traci Andrighetti
Featured as Fresh Pick on March 3, 2014

A fun mystery>
From debut author, Traci Andrighetti, comes a tale of murder, mayhem, and meddling Sicilian grandmas...
Francesca "Franki" Amato is a tough-talking rookie cop in Austin, Texas—until an unfortunate 911 call involving her boyfriend, Vince, and a German female Read More »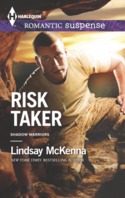 Risk Taker
by Lindsay McKenna
Featured as Fresh Pick on March 2, 2014

Risk and rewards...in love>
A Navy SEAL fights the most important battle of his life — love — in New York Times bestselling author Lindsay McKenna's Shadow Read More »

Romantic and military action blended in a great love story.

takes risk taking to a whole new level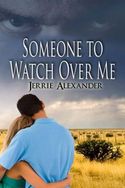 Someone to Watch Over Me
by Jerrie Alexander
Featured as Fresh Pick on March 1, 2014

Stacey McKinney returned to her home town to escape a stalker. When people around her turn up dead, she fears he's found her. Is Read More »

Can A Person Ever Really Go Home Again?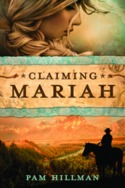 Claiming Mariah
by Pam Hillman
Featured as Fresh Pick on February 28, 2014

Sweet romance with a cowboy>
After her father's death, Mariah Malone sends a letter that will forever alter the lives of her family. When Slade Donovan, strong willed and Read More »