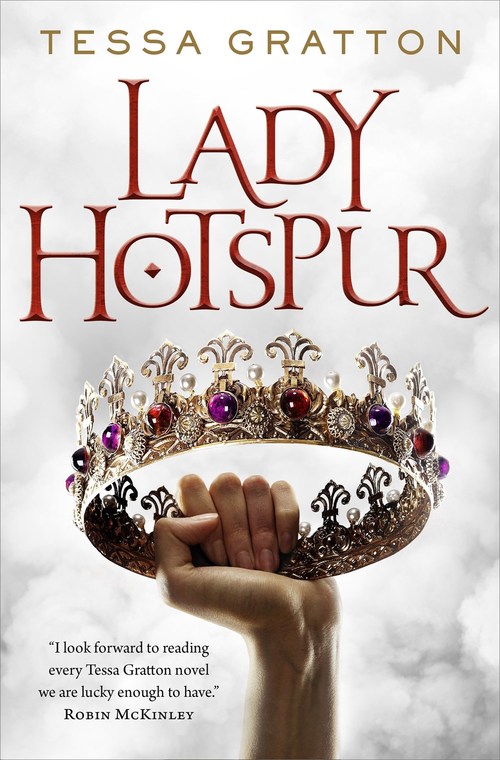 Purchase
Tor Books
May 2019
On Sale: April 30, 2019
400 pages
ISBN: 0765392496
EAN: 9780765392497
Kindle: B07C78Z9XR
Hardcover / e-Book
Add to Wish List

STRIKE FAST, LOVE HARD, LIVE FOREVER
This is the motto of the Lady Knights--sworn to fealty under a struggling kingdom, promised to defend the prospective heir, Banna Mora.
But when a fearsome rebellion overthrows the throne, Mora is faced with an agonizing choice: give up everything she's been raised to love, and allow a king-killer to be rewarded--or retake the throne, and take up arms against the newest heir, Hal Bolingbrooke, Mora's own childhood best friend and sworn head of the Lady Knights.
Hal loathes being a Prince; she's much more comfortable instated on the Throne of Misrule, a racous underground nether-court where passion rules all. She yearns to live up to the wishes of everyone she loves best--but that means sacrificing her own heart, and so she will disappoint everyone until the moment she can rise to prove those expectations wrong.
And between these two fierce Princes is the woman who will decide all their fates--Lady Isarna Hotspur, the fiery and bold knight whose support will turn the tides of the coming war.
Comments
18 comments posted.
Re: Lady Hotspur

ice cream . . . .MMMMMmmmm . . . . ..
(Martin Bodnar 8:35am February 13)
creamy bread pudding (without a rum sauce - yuk)
(Nancy Reynolds 10:21am February 13)
red velvet cake
(Vickie Couturier 1:48pm February 13)
My favorite dessert is anything with frosting on it. The
cake is a vehicle to hold the frosting, especially butter
cream frosting.
(Alyson Widen 12:56pm February 14)
I'm a simple gal...chocolate cake will always be my favorite dessert!
Especially if it has some really good chocolate frosting.
(Natalie Valentín-Espiet 10:21am February 14)
I love Cherries Jubilee. Had it on a Disney Cruise and was
surprised how much I liked it.
(Tammy VanScoy 1:57pm February 14)
Cheesecake...always cheesecake!
(Jamie Gillespie 2:18pm February 14)
Strawberry Cheesecake
(Nancy Krueger 2:56pm February 14)
Carmel cake.
(Blanche Nixon 3:26pm February 14)
cheesecake - every time.
(Debra Wolsleben 4:30pm February 15)
Any kind of rich, indulgent chocolate cake
(Tracy Urschler 7:29pm February 15)
I love me some carrot cake!
(Teresa Warner 9:33pm February 15)
Chocolate burbon pecan tart!
(Cynthia Toy 10:55am February 16)
My current favorite is pannenkoek with strawberries
(Meagan Patrick 2:35pm February 16)
Bakery cake
(Lori Byrd 7:41pm February 16)
BLUEBERRY CHEESECAKE
(Tamara Thomas 6:43pm February 17)
Blue Bell vanilla ice cream
(Anna Speed 2:50pm February 18)
Mince pie.
(Al Clay 3:08pm February 19)
Registered users may leave comments.
Log in or register now!