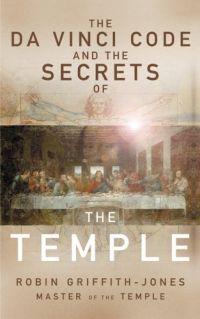 Purchase
The Da Vinci Code And the Secrets of the Temple
Robin Griffith-Jones
A literate insider's introduction, "The Da Vinci Code" and the Secrets of the Temple is perfect for anyone looking to unlock the mysterious secrets of Dan Brown's runaway best-seller.
Wipf & Stock Publishers
April 2006
ISBN: 0802840388
Trade Size (reprint)
$10.00
Add to Wish List

The Da Vinci Code by Dan Brown continues to fascinate both conspiracy theorists and regular readers the world over. As Master of the Temple church in London, Robin Griffith-Jones lives at the hub of this excitement, and in this book he unveils the mysteries of The Da Vinci Code, answering questions like these:
Was Jesus married to Mary Magdalene? Does the Priory of Sion really exist? Is the Last Supper filled with hidden symbolism? What did the Knights Templar discover about Jesus? Is Opus Dei the Catholic Church's secret service? What exactly is the Holy Grail?
As The Da Vinci Code speeds towards its climax, the novel's main characters — Robert Langdon, Sophie Neveu, and Sir Leigh Teabing — follow a string of clues to London's ancient Temple Church, the spiritual home of the Knights Templar. This very church is where Robin Griffith-Jones has given hundreds of talks to the throngs of modern-day pilgrims on the "Da Vinci trail." In this book Griffith-Jones covers all the main elements of Dan Brown's work — the Priory of Sion, Opus Dei, Leonardo's Last Supper, Mary Magdalene, and more. An expert on the Knights Templar as well as a biblical scholar, Griffith-Jones unpacks Brown's understanding of history and Christianity, exploring how much of his version is true, what is plausible, and what is fanciful.

Media Buzz
Good Morning America - April 20, 2006

Comments
No comments posted.

Registered users may leave comments.
Log in or register now!