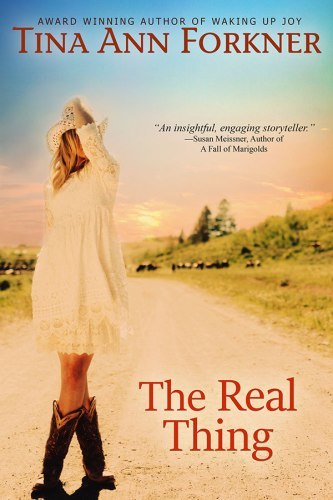 Purchase
Tule Publishing
April 2016
On Sale: April 7, 2016
Featuring: Keith Black; Manda Marshall
315 pages
ISBN: B01AAXMGUS
EAN: 2940158179907
Kindle: B01AAXMGUS
e-Book
Add to Wish List

Sometimes you have to don a pair of cowgirl boots...

Manda Marshall is ready to leave heartache behind when she marries Keith Black, a champion saddle bronc cowboy and man of her dreams. But going from the serenity of small town Tennessee to the exhilaration of the rodeo, nothing can prepare her for being a cowboy's wife. Becoming the new stepmom to Keith's little boy and teenaged daughter has Manda relying on her deep sense of longing for a family and budding love for her stepchildren to strengthen their bond.

Manda's desire of being a rodeo cowboy's wife begins to take second place as she works to reinvent a life for herself and new family, but when mysterious phone calls from Keith's missing ex-wife dredge up the past, Manda finds her marriage and family in an unusual and heart wrenching dilemma. The life she had worked so hard to build is suddenly redefined and her commitment to her husband and family is tested.

What Manda discovers has the power to heal or break her family in this emotional tale of cowboys, rodeo queens, and what it really means to ride beside a cowboy and his family, no matter the risk.
Comments
24 comments posted.
Re: The Real Thing

Mine is my husband, I to have a thing for a man in jeans and boots.
(Senona Macias 4:52pm March 18, 2016)
My husband, he's always there to support me, care for me
and love me....
(Teresa Roberts 6:47pm March 18, 2016)
My hero is my personal "knight in shining armor", my husband
who has loved me through all hardships and joy. He makes me
want to be a better person.
(Lettetia Elsasser 6:55pm March 18, 2016)
My hero is my oldest brother. He lives 4 hours away from me but if I needed him he would be here as quickly as he could get here. He's a great brother and a fine man.
(Linda Henderson 9:26pm March 18, 2016)
My husband. He's been there for me for the last 24 and I'll
keep him flee the next 24+.
(Maria Smith 11:52am March 19, 2016)
My brother as he is always there when I really need him
(Jean Benedict 12:24pm March 19, 2016)
My husband of 42 years.
(Nancy Luebke 12:43pm March 19, 2016)
My husband, he is my rock
(Jean Patton 1:18pm March 19, 2016)
My husband is my hero. No matter how hard times get, he always has faith that we're strong enough to get through.
(Nancy Marcho 3:02pm March 19, 2016)
One of my sons, he is always helping me.
(Wilma Frana 4:57pm March 19, 2016)
My dad he has always been there
(Vicki Clevinger 5:05pm March 19, 2016)
My mom!
(Lindsey Andronak 12:24pm March 20, 2016)
My hero is my mom, she is the strongest person that I know.
(Carrie Edmunds 2:12am March 20, 2016)
My hero is my mom. She raised me by herself when my dad left when I was 2
months old.
(Valerie Miller 6:28pm March 20, 2016)
My héros are my parents. Why? Because they are simply amazing, selfless
and hardworking. They do everything and anything they can for me, and I
respect them and look up to them for everything they do!
(Lily Shah 4:01pm March 21, 2016)
My husband.
(Estella Kissell 12:07pm March 22, 2016)
My daughter. Holding her for the first time helped me to
see that there was soooo much more in life than going to
the next party. :)
(Jeri Daniel 11:21pm March 22, 2016)
My husband is my hero . He has put up with so much from me as I have put up with lots from him . We grew up together you might say and now we have two daughters and have six beautiful and talented grandchildren with 49 years behind us .
(Joan Thrasher 1:54pm March 23, 2016)
my father was my hero. he built a construction and real estate
empire out of nothing all the while remaining sweet and
humble. he was always helping others, whenever he could.
(Julie Lawrence 4:04pm March 23, 2016)
Two of my heroes (my dad and my husband) are no longer with me. In recent years, my son has become my hero. I am thankful to for my three heroes.
(Anna Speed 12:42pm March 24, 2016)
My Step-Dad was my hero. I don't think anyone will ever be
able to replace him in my heart. I miss him so much!
(Denise Austin 1:39pm March 24, 2016)
Yes, I did have boots. Horses and cattle, too.
Gotta have them when you're working stock. They give you
control.
(Kathleen Bylsma 9:28pm April 8, 2016)
A story about boots. I am from West Texas and married a
Minnesotan. I once asked for boots and he said "fur lined?'
and I said "cowboy boots?"
I look forward to reading your books.
(Leona Olson 4:24pm April 10, 2016)
Thank you for doing the giveaway. I just got last Thursday. My daughter
stole it and said she was reading it first. Lol
(Valerie Miller 10:12pm May 17, 2016)
Registered users may leave comments.
Log in or register now!